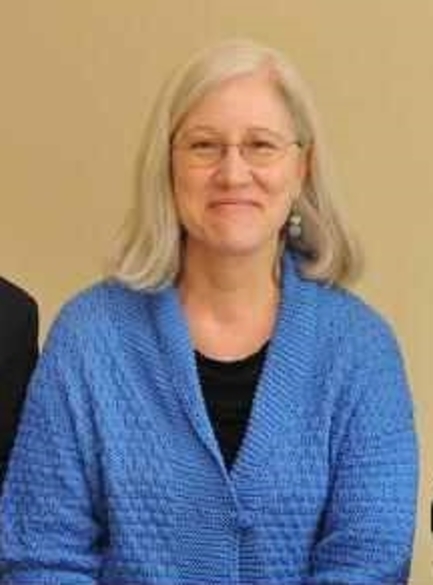 FOR IMMEDIATE RELEASE FROM NAMI MARYLAND EXECUTIVE DIRECTOR, KATE FARINHOLT!
Breathing New Life into the American Health Care Act?
On March 24, the Republican leadership in the House of Representatives failed to get enough support to bring the American Health Care Act (AHCA) to the floor for a vote. Since then there have been mixed signals from both the White House and Capitol Hill as to whether they could or would try to resuscitate this latest effort to repeal the Patient Protection and Affordable Care Act (ACA).
In response, on March 29, Senators Cardin and Van Hollen sent a letter to the President calling for him to abandon efforts to repeal the ACA. The next day Congressional leaders sent their own letter to the President in which they said,
"You may be pleased to know, the ACA's insurance marketplaces are not imploding ..." They went on to cite his "...responsibility to protect and sustain the marketplaces and the coverage they provide to so many Americans."
CLICK HERE to read the rest of the article at Consumer Health First:
http://campaign.r20.constantcontact.com/render?m=1101402175184&ca=8d803b85-6643-43de-be07-143af7cee406
******************
Seeking Artisans for the NAMI Member Art Exhibit
at the 2017 NAMIWalks Maryland
We're looking for NAMI artists to display their works at a NAMI Member Art Exhibit at the NAMIWalks Maryland on May 20, 2017. If you have something to display (photography, painting, jewelry, etc.), and are interested in reserving FREE space, please CLICK HERE: (https://docs.google.com/forms/d/e/1FAIpQLSemEGOz62yiIdnjNce6xYNzlUpie29QbBQ6lk-c56c7Qp_-dg/viewform?c=0&w=1) to register. For more information, contact Ilisa Oman at connection@namimd.org or at (410) 884-8691. Space is limited, so this is on a first-come, first-serve basis.
Don't forget to register to participate in the 2017 NAMIWalks Maryland at
www.namiwalks.org/maryland
**************
NAMI Maryland Welcomes Chloe Swanson to the Staff!
NAMI Maryland is pleased to welcome Chloe Swanson to the staff as our new Program and Training Coordinator! Chloe is a recent graduate of the University of Maryland, College Park, where she received her Bachelor of Arts in Sociology in December 2016.
Born and raised in Maryland, Chloe is excited to help build better lives for the many Marylanders affected by mental illness. Her interests include mental health within the criminal justice system, community health, mental health education, and program development. She is passionate about using the power of education to break down the stigmas associated with mental illness. Outside of work, she enjoys traveling, hiking and running.
Chloe can be reached at programs@namimd.org.
*****************
NAMI Courses to Be Offered in Howard County
NAMI Howard County will be offering the NAMI Family-to-Family course beginning May 18. Family-to-Family is a 12-week course to help families arrive at a better understanding of the severe mental illnesses their relatives face.
They are also recruiting participants for their 6 week NAMI Basics course to be held April 24-May 18. This course is for parents or caregivers of people younger than 22 who are experiencing mental health challenges.
For more information and to register for either FREE program, please contact NAMI Howard County at (410) 772-9300.
*******************
Mental Health Education Conference for Faith Leaders
Thursday, May 4, 2017
9:00am-3:00pm
Christian Temple
5820 Edmondson Avenue
Catonsville, MD 21228
Registration is open for NAMI Metropolitan Baltimore's 2nd Annual conference for faith leaders. This workshop will provide current information about mental health and trauma, as well as present strategies to empower religious organizations to end the stigma surrounding mental conditions and treatment.Conference registration is $25 and includes continental breakfast and lunch.
REGISTRATION OPEN AT:
https://www.eventbrite.com/e/mental-health-education-conference-for-faith-leaders-tickets-32816792911?mc_cid=45c2e40862&mc_eid=24d95db965
AND
Annual Hopkins Schizophrenia Symposium
Sunday, June 7, 2017
8:30am-3:00pm
Sommer Hall
The Johns Hopkins University
School of Public Health
615 North Wolfe Street
Baltimore, MD 21287
This symposium brings together world-renowned experts in psychiatry and neuroscience whose areas of expertise seek better care and eventual cure of schizophrenia and psychotic disorders. All are welcome to attend.
Registered participants receive free lunch and a change to win having lunch with one of the researchers/guest speakers.
REGISTRATION OPEN AT:
http://www.hopkinsmedicine.org/psychiatry/specialty_areas/schizophrenia/education/symposium_2017.html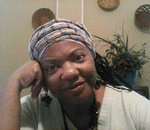 Posted By: agnes levine
Friday, April 7th 2017 at 2:43PM
You can also
click here to view all posts by this author...