Abraham Lincoln freed the slaves, and Robert E. Lee Rebel of Humanity surrenders.
For many Americans,
Lee is at best the moral equivalent of Hitler's Reichsführer-SS Heinrich Himmler.
General Robert Edward Lee had resigned his USA Army commission to defend the United States Constitutuon .........for the SALACIOUS Defense of the Confederacy and Generational Rape, Torture and Murder of the African Male, Female and Child.
Lee "thought it was a bad idea for Virginia to secede, and God knows he was right,
"To me it's slavery, much more than secession, that casts a shadow over Confederate Southern 'honorableness'."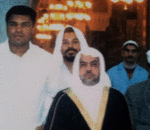 Posted By: robert powell
Sunday, April 9th 2017 at 8:56AM
You can also
click here to view all posts by this author...