Long Island, New York - August 18, 2017 - Actress, Colby Christina, New York's very own "Rising Star" or as some say "A Star Has Risen" has achieved many successes that have led her to a National Stage once again at the 2017 National Black Theatre Festival. This year Colby Christina in addition to serving as a Celebrity Teen Co-Chair, Parade Grand Marshal, Hosting Workshops and Talent Shows, unveiled another one of her passions, Fashion.
She garnered additional attention by adding Fashion for Teens when she appeared in several different outfits throughout the week by the world renowned Designer Byron Lars of "Byron Lars Beauty Mark". Colby also appeared in two outfits from "ESOSA Fashions" and one outfit from Brooklyn's beloved Moshood of "Moshood Fashions".
BYRON LARS - Byron Lars is an American Fashion Designer. He began designing under his own label in 1991 with a small collection of sportswear focusing on what Lars refers to as "twisted American classics." His current label is called "Byron Lars Beauty Mark".
Juxtapositions such as above, or as in taking a men's cotton dress shirt and then distorting it to the point of resembling a Dorothy Lamour sarong, have become the Byron Lars' trademark.
"When edgy fashion is steeped in something familiar, it becomes far less alienating to the consuming public," says Lars.
His line was immediately snapped up by such prestigious retailers such as Bergdorf Goodman, Saks Fifth Avenue, Neiman Marcus and Bloomingdale's as well as one hundred other specialty stores throughout the U.S., along with some distribution in the U.K. and France.
Byron's range of designs became most apparent in his Seventh on Sixth runway presentations. Lars has designed custom clothes dolls for Mattel and Barbie dolls since 1997 and has designed at least 19 dolls. In 2012, Lars designed dresses for Olympic gold medalists Sanya Richards-Ross, Carmelita Jeter, and Allyson Felix.
Former First Lady Michelle Obama wore a dress from Lars's Beauty Mark line to the 2011 September 11 commemoration and in a portrait of the First Family. Byron Lars is a graduate of Brooks College, and Fashion Institute of Technology.
Now Bryon Lars adds to his list Teenage Celebrity, 16 year old Ms. Colby Christina adorned in his masterful authentic attire at the 2017 National Black Theatre Festival.
ZINDA WILLIAMS - "House of Zinda". Stylist Zinda Williams and her "House of Zinda" made her debut at the 2017 National Black Theatre Festival with the launch of a new collaborative platform with 16 year old Actress, COLBY CHRISTINA.
William's recent Styling of the Award Winning Actress and TV Show Host, Colby Christina at the National Black Theatre received rave reviews. Colby Christina picked the styles she favored and Ms. Williams made sure everything was ready for the trip to the week-long Festival.
Williams is originally a native of Rochester, New York and has a Bachelor's Degree in Dance from the State University of New York College at Brockport. Her resume consist of serving as Wardrobe Supervisor covering both houses at the Brooklyn Academy of Music (BAM) the Opera House and the Harvey Theatre.
Prior to hitting the Big Apple she was the Wardrobe Supervisor for Garth Fagan Dance from 1983-1995 where she designed and built all of the company costumes during that period and continued to do so whenever Garth Fagan had a need. Having always been a lover of fashion and after making custom designs for herself and others in the Rochester area she credits Garth Fagan as where she got her start in styling.
Moving down to New York City became an absolute and upon relocating she started working for Alvin Ailey American Dance Theatre, The Lion King, Alvin Ailey again, The Brooklyn Academy Of Music and now, and SNL. However, during this time, she never stopped styling and personal shopping.
She landed her first major styling job a few years and was asked to style the 2014/15 Alvin Ailey American Dance Theatre Ad campaign and one of the designers she chose to feature in the campaign was Byron Lars. The "House of Zinda" encompasses custom clothing, styling, personal shopping and trunk sales!
Now, Zinda Williams can add a Celebrity Teen, like COLBY CHRISTINA to her list of accomplishments.
SHEILA GRAY - Sheila Gray Collections - Was also introduced to the National Black Theater Festival by Celebrity Teen Co-Chair COLBY CHRISTINA at the opening Press Conference.
The Sheila Gray accessories collection was born from a personal health challenge that she faced in 2011 which happily resulted in not only her now good health, but also this labor of love coming forth that was on display on Colby at the Festival. Her jewelry and other accessories created from her heart and soul was very well received and the people loved it!
About: NATIONAL BLACK THEATRE FESTIVAL - The National Black Theatre Festival is the brainchild of the late Larry Leon Hamlin. The National Black Theater Festival (NBTF) was founded in 1989 by Mr. Hamlin in Winston-Salem, North Carolina. As its Executive Director, Hamlin's goal in creating the Festival was "to unite Black Theatre Companies in America to ensure the survival of the genre into the next millennium".
Held biennially since 1989 for six days, the NBTF showcases the best in African-American Theatre. Mr. Hamlin made the transition June 6, 2007 after a lengthy illness and Mrs. Sylvia Sprinkle-Hamlin, the wife of the great Larry Leon Hamlin has since done an excellent job of continuing the Festival with a great support team consisting of her son, Larente Hamlin, Mabel P. Robinson, Jackie Alexander, Lawrence Evans, Nigel D. Alston, Patrice Toney, Cleopatra Solomon, Demetria Nickens and Dr. Asabi (Stephanie) Howard to name a few.
At the 2015 Festival they unveiled the Larry Leon Hamlin Exhibit at the New Museum in Winston-Salem.
At the 2015 NBTF, Colby had the honor of meeting/seeing many prominent Actors, Producers, Playwrights, etc., from around the world since they attended the Semi-Annual National Black Theatre Festival. Woodie King Jr., George Faison, Jackee Harry, Andre DeShields, Chapman Roberts, Robert Hooks, Garland Thompson, Jr., Norm Lewis, Margaret Avery, Rain Pryor, Ebony Jo-Ann, Ted Lange, Antonio Fargas and the late Tommy Ford to name a few. Some of Colby's 2015 daily responsibilities consisted of daily workshops with hundreds of children from the Winston-Salem area, speaking to teenagers at the Winston-Salem Urban League (Patricia Sadler), Daily Press Conferences, the VIP Gala Reception and Dinner, serving as the Parade Grand Marshall and teaching children about the importance of Theatre and the Arts and sharing the vision of great Larry Leon Hamlin. This year's schedule brought triple duty for Colby Christina as the 2017 Celebrity Teen Co-Chair, and she wore several hats as HOST for all of the National Black Theatre Festival TeenTastic Events, Teen Talk Events and the Youth Celebrity Projects.
Quote from Colby – "It was an honor to serve at one of the nation's most premiere theatre events celebrating the achievements of giants in the industry of theatre at this year's festival. I look forward to continuing to use my God-given talents to the highest levels humanly possible. The experience served as a reminder that dedication, hard work, persistence, and commitment to your dreams and goals really pay off and will lead me to a world stage I am seeking in Theatre, Film and TV." NBTF 2015
"Serving again in 2017, I am even more properly positioned to remind my peers and some adults to, "Think Big, Dream Big and Soar", my Campaign I recently launched reminds everyone to embrace Theatre and if not Film, TV, Broadway or whatever your heart desires" NBTF 2017
COLBY CHRISTINA
Colby Christina is TV Show Host, Actor, Singer, Dancer, Choreographer, Advocate, Model, Choreographer, Motivational Speaker, AUDELCO "Rising Star" Award Recipient and the Restoration Center for Arts and Culture Student Ambassador. Colby has trained professionally since the age of two at the Restoration Center for Arts and Culture under the leadership of President Colvin Grannum and at other locations.
Colby has been labeled a formidable "Triple Threat" Nationally and Internationally. She credits Peggy Alston, the Emeritus Director of the Restoration Center for Arts and Culture with being the very first Triple Threat she ever met in a formal setting who ignited a spark in her. To her credit, Colby has received more than 100 Awards, Citations, Proclamations and Honors.
She is a 16 year old High School Senior fast tracked to complete High School at age 16. Her accomplishments to date have catapulted her many places including to the Red Carpet at the Tribeca Film Festival as a Guest at the Oprah Winfrey Premiere of "Greenleaf" on the OWN Network.
Colby Christina has performed many places including Center Stage at the Brooklyn Academy of Music yearly in Dance Africa founded by the late great Dr. Baba Charles "Chuck" Davis and her home theatre the Billie Holiday Theater where Colby also appeared in the Lead Role of "Alice" to sold out audiences in the Stage to TV Production, "The Liberation of Mother Goose", with Billie Holiday Theatre Director Emeritus, Marjorie Moon, Executive Producer/Director, Peggy Alston, Playwright Aduke Aremu and Director & Choreographer Abdel Salaam (now Artistic Director for Dance Africa). Colby Christina captured the attention of many in the Theatre World and beyond with this triple threat performance.
Upon receiving the AUDELCO, for excellence in Black Theater, Colby Christina joined the ranks of Denzel Washington, Kerry Washington and Sanaa Lathan who also received the "Rising Star" AUDELCO Award.
Colby's TV Show, "Colby's Corner - Real Teen Talk TV" debuted in 2016 to rave reviews and continues to be a beacon of light to Teens, Tweens and even adults around the world and can be seen in 20 to 30 million households.
ENJOY THE PHOTOS OF COLBY CHRISTINA at the 2017 National Black Theatre Festival July 31, 2017 through August 5,2017 styled by "House of Zinda" Featuring "Byron Lars Beauty Mark", "ESOSA Fashions" and "Moshood". PHOTO CREDIT: ALONZO BOLDIN.
You can reach the House of Zinda by contacting Zinda Williams at "House of Zinda" at houseofzinda@aol.com.
You can reach Byron Lars at:
https://www.byronlarsbeautymark.com/
You can reach Sheila Gray at:
https://sheila-gray-collection.myshopify.c...
You can reach COLBY CHRISTINA at:
Phone: 641-715-3900 ext. 25715
Email: ColbyChristina529@gmail.com
Instagram: ms_colbychristina
Twitter: 1ColbyChristina
#colbychristina #teamcolbychristina #colbyscorner
"THINK BIG, DREAM BIG AND SOAR !!!" - COLBY CHRISTINA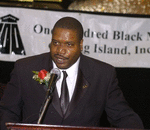 Posted By: phil andrews
Monday, August 21st 2017 at 10:59AM
You can also
click here to view all posts by this author...