/*
'The Fury and The Fire'
By
Gregory V. Boulware, Esq.
https://boulwareenterprises.wordpress.com/...
"Wild Fires have Engulfed many places across the Globe!"
says
Columnist, Mike Weilbacher.
He notes none have been more scarier than,of all places, 'Greenland.' Glaciers are being covered with soot that absorbs the Sunlight energy, melting the glaciers faster than they were intended.
The fires of Greenland have taken hold because of many thick layers of peat moss covering the ground in that region. The thickened layers of moss are usually covered by snow and ice which prevents it from smoldering.
However, the "Permafrost" protection has melted faster than predicted, allowing these peat moss fires to smolder for long periods of time.
Oregon, according to Weilbacher, has now been gripped by one of the worst wildfires in recent memory. These lost headlines of horrible events have chased and caused the evacuation of thousands of "Eclipse-Chasing-Tourists" during the eye-opening event of a little more than a week ago.
During a brutal heatwave earlier this summer, the Pacific Northwest have sorely labored; the Mercury hitting a sizzling 104 degrees in Seattle and 107 in Portland, regions that purportedly foregoes air-conditioning its not needed – until now.
In 'South Asia,' 'India,' and especially 'Pakistan,' Weilbacher reports scorching temperatures have become commonplace due to "Climate Change" and "Global Warming!" This past month of June, in the remote Pakistani town of 'Turbat,' the temps have been recorded at 130 degrees plus...a record for Asia and the third highest temperatures ever recorded on this planet Earth!
"Peoples' sandals have been grabbed while walking on the melting asphalt covering the region's roadways. The reporter goes on to say that about 5,000 people have been killed by heatwaves of the last four to five years.
"Lucifer," has gripped Europe's continent during the most recent summer heatwaves. Nearly half of Spain was placed under emergency alert during times when the numbers reach 111 degrees or higher.
A mountain resort called "Slovenia," of 'Vogel,' experienced its first "Tropical Night." Overnight temperatures in this high-mountain town has never before endured temps above 68 degrees.
Its been said that 'Lucifer' most likely exacerbated Europe's wildfire activity during the summer seasons. Portugal reported a raging forest fire back in June that killed a great deal of people. Many of those people died trapped in their cars.
In France, last month, more than 20,000 people had to be evacuated during a July heatwave and wildfire threats.
The people of this continent named the summer heatwave "Lucifer" because of the unprecedented deadly heat, heat "The Likes of Which No One Has Ever Seen Before!"
July 2017, worldwide, according to climate scientists, has tied for the hottest month ever recorded. They have all agreed with the calculations of this year's incredibly high odds of this heatwave as being the 2nd or 3rd hottest years ever.
Meteorologists also report that 16 of the 17 hottest years have occurred between the year 2000 and 2016. This also means that this is the third consecutive record breaking year of breaking the temp record. In the last thirty-two years, every month since February 1985, the average surface temp of the planet has been higher than the century's average, wrote Weilbacher, Friday, 8.25.17, The Leader, News, pg. 11, Mt. Airy Times Express.
The people of 'Turbat, Pakistan,' have also been reported to say that "It's gotten so hot that people here said there is no difference between Turbat and Hell – It's like a fire was burning all of the time outside!"
"The Climate Change Report was Leaked," Weilbacher says, "To the press the day the current resident of the 'White House' used the phrase "Fire and Fury" regarding North Korea, which had just fired another missile.
While the current resident on Capital Hill was wholeheartedly and roundly criticized for ramping up the heat, the phrase is oddly attached to the issue of "climate change."
Could this all be considered a trend or a coincidence?
While this fella in the 'White House' Claims not to believe in climate change, the raw data is neither "fake news" nor an "alternate truth." Like all things scientific – its measurable and observable!
"No one is in denial of the August 21st "Total Solar Eclipse" of 2017 in America. Like climate change, methods and tools of science predict it!"
~ Neil DeGrasse, Astronomer ~
The 8.25.17 report also recorded a multi-agency government report on climate change that was leaked because scientists were worried that the report's conclusions would be scrubbed or scratched. The report continued to say the publication noted it is "extremely likely" that more than half of the world's global average temperature rise since 1951 is linked to human behavior, concluding that "evidence for a changing climate abounds, from the top of the atmosphere to the depths of the oceans."
The exhaustive climate reports are published every four years. One of the government's so-called leaders in the review process who regularly follows the procedure is supposed to be the president's science adviser.
However, the guy sitting in the 'oval office' – doesn't have a "Science Adviser!"
Was "Hurricane Harvey" (for that matter, all of the weather related catastrophes' of late – particularly in the southern regions of the US) an act of GOD...Or a punishment to mankind?
Now in light of all that has been said and done by the current governmental administration...what's it gonna be, "The Fire or The Fury?"
Mike, I absolutely agree with you. Should we not be taking another look at the "25th Amendment?"
...So much for human intervention.
Til Next Time...
'G'
~BoulwareEnterprises~
http://www.BoulwareEnterprises.com
https://about.me/gregory_boulware
https://independent.academia.edu/GregoryVB...
http://www.blogger.com/profile/10910946197...
https://boulwareenterprises.wordpress.com/
"Amazon"
http://www.amazon.com/Gregory-V.-Boulware/...
And
"Twitter"
https://twitter.com/AuthorBoulwareG
https://twitter.com/hashtag/BoulwareBooks?...
Article Source:
Weilbacher, Friday, 8.25.17, The Leader, News, pg. 11, Mt. Airy Times Express.
#ClimateChange #GlobalWarming #NorthKorea #FakeNews #Lucifer #Weilbacher #25thAmendment
#Politics #Government #BoulwareBooks #ScienceAdviser #FireandFury #SolarEclipse #AlternateTruth #Hell #News #PhillyTrib #ReadersGazette #TheDailyBeast #WordPress #BlogSpot #Amazon #KDP #Tumblr #PinteRest #Technology #IoT #LifeStyle #TheDailyWeb #TheHerald #TheWashingtonPost #MindTV #Metro #Revolution #Boycott #onWURD #HBCU #Berean #CCPedu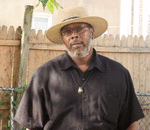 Posted By: Gregory V. Boulware, Esq.
Saturday, September 2nd 2017 at 12:12AM
You can also
click here to view all posts by this author...