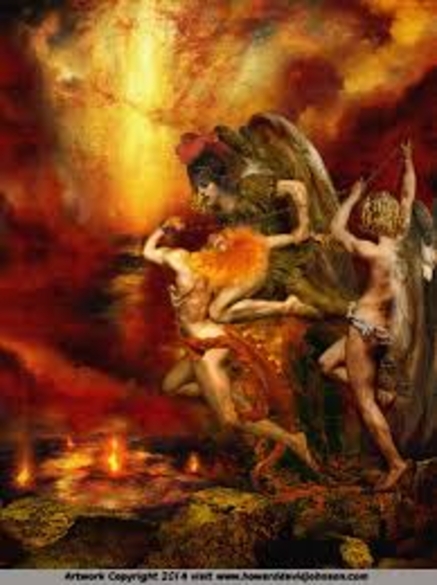 Of how Enoch was taken on to the second heaven.
AND those men took me and led me up on to the second heaven, and showed me darkness, greater than earthly darkness, and there I saw prisoners hanging, watched, awaiting the great and boundless judgement, and these angels were dark-looking, more than earthly darkness, and incessantly making weeping through all hours.
2 And I said to the men who were with me: 'Wherefore are these incessantly tortured?' they answered me: 'These are God's apostates, who obeyed not God's commands, but took counsel with their own will, and turned away with their prince, who also is fastened on the fifth heaven.'
3 And I felt great pity for them, and they saluted me, and said to me: 'Man of God, pray for us to the Lord'; and I answered to them: 'Who am I, a mortal man, that I should pray for angels? who knoweth whither I go, or what will befall me? or who will pray for me?'
Posted By: TEST TEST
Friday, September 8th 2017 at 3:10PM
You can also
click here to view all posts by this author...