ATLANTA - Across the web, people are sharing a so-called "rule" pertaining to the National Anthem and whether or not NFL players are required to attend.
Social media users are posting the following text and asking readers to copy and paste:
"The specific rule pertaining to the national anthem is found on pages A62-63 of the NFL League Rulebook. It states: 'The National Anthem must be played prior to every NFL game, and all players must be on the sideline for the National Anthem. 'During the National Anthem, players on the field and bench area should stand at attention, face the flag, hold helmets in their left hand, and refrain from talking. The home team should ensure that the American flag is in good condition... ...It should be pointed out to players and coaches that we continue to be judged by the public in this area of respect for the flag and our country. Failure to be on the field by the start of the National Anthem may result in discipline, such as fines, suspensions, and/or the forfeiture of draft choice(s) for violations of the above, including first offenses.'"
To verify this content, we first looked at the NFL's 2017 Official Playing Rules. Nowhere in the 2017 rulebook does the NFL mention the National Anthem. Pages 62 and 63 contain information on the enforcement of fouls.
The only section of the Official Playing Rules that could be pertinent to the issue would be Article 8 under Section 4, "EQUIPMENT, UNIFORMS, PLAYER APPEARANCE." The rule states that:
"Throughout the period on game-day that a player is visible to the stadium and television audience (including in pregame warm-ups, in the bench area, and during postgame interviews in the locker room or on the field), players are prohibited from wearing, displaying, or otherwise conveying personal messages either in writing or illustration, unless such message has been approved in advance by the League office. Items to celebrate anniversaries or memorable events, or to honor or commemorate individuals, such as helmet decals, and arm bands and jersey patches on players' uniforms, are prohibited unless approved in advance by the League office. All such items approved by the League office, if any, must relate to team or League events or personages. The League will not grant permission for any club or player to wear, display, or otherwise convey messages, through helmet decals, arm bands, jersey patches, or other items affixed to game uniforms or equipment, which relate to political activities or causes, other non-football events, causes or campaigns, or charitable causes or campaigns. Further, any such approved items must be modest in size, tasteful, non-commercial, and noncontroversial; must not be worn for more than one football season; and if approved for use by a specific team, must not be worn by players on other teams in the League."
The last official word on the topic came from NFL Spokesman Brian McCarthy in August 2016, when Colin Kaepernick first "took a knee". According to NBC Sports, McCarthy wrote in a statement that "Players are encouraged but not required to stand during the playing of the National Anthem."
On page 12 of the playing rules, it does say that players have to appear on the field least 10 minutes before kickoff, but that's a reference to warmup time which usually happens well before that. There's another rule prohibiting players from wearing, displaying, or conveying personal messages in writing or illustration, but that doesn't address the substance of this protest.
There is another document called the Game Ops Manual which lays out procedures for the national anthem. But we're told there is nothing in it requiring players to stand.
As a result our verify team counts the rulebook claim as FALSE. Instead, it's an individual player decision.
*Interesting fact: The National Basketball Association does have an official rule pertaining to the National Anthem, and in 1996 suspended Denver Nuggets lead scorer Mahmoud Abdul-Rauf over his refusal to stand.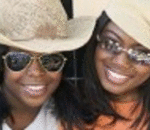 Posted By: Siebra Muhammad
Thursday, September 28th 2017 at 6:39PM
You can also
click here to view all posts by this author...