Should a lot more people know about the work you're doing?
Do you have a book, product, cause or business you'd like to promote?
Want to be interviewed on top TV shows like MSNBC, 48 Hours, ABC's The View, Fox News and the Today Show?
Would you like to be featured in major national publications like Health, Time, Family Circle, O the Oprah Magazine, Entrepreneur, People, INC. or the New York Times?
Apply to attend the National Publicity Summit, Oct 25-28 in New York City – a unique chance to get major publicity for your book, product, business or cause
http://bit.ly/prpowerfrompam
The National Publicity Summit is a one-of-a-kind conference where you'll personally meet more than 100 top journalists and producers and pitch your story to them, one-on-one and face-to-face.
If you're got a message to share, seriously consider attending because there's no where else you can meet this many media.
http://bit.ly/prpowerfrompam
To ensure everyone gets enough one-on-one time with the media, they only admit 100 attendees and as of today, less than 20 spots still remain.
Check out just some of the bookings other attendees have received:
Gaby Cora became a regular on Fox News Channel.
Connie Bennett got coverage in Time magazine.
Ron & Lisa Beres appeared on the Today Show. So did Linda Franklin as well as Dave Farrow.
Mark Amtower and Rory Cohen each landed a full-page story in Entrepreneur (and Rory also scored The View!).
Steve Shapiro was the subject of a big story in O the Oprah Magazine
after meeting the writer at the Summit.
Lauri Loewenberg appeared on both ABC's The View and Good Morning America.
Jim Vonmier got on the CBS Evening News and Early Show as a result of the training and contacts he got.
Barry Spilchuk was interviewed on Fox News Channel within just five hours of meeting the producer at the Summit!
Again, if you're interested in attending with me go here now:
http://bit.ly/prpowerfrompam
I look forward to hearing about all the media you land as a result of attending!
To your SUPERSTAR success,
PAM PERRY
www.PAMPERRYPR.COM
(get out there!)
Get my free audio download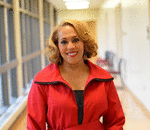 Posted By: Pam Perry
Saturday, October 7th 2017 at 3:58PM
You can also
click here to view all posts by this author...