THE FALL
Day Thirty one:
The morning viewed my eyes with
with leaves of trees changing colors...
The Fall generated hours of memories of Love Notes...
I have written treasures in the lines of leaves that
have fallen. . I caressed the Lord with the present
and upcoming
of Thanksgiving.
--MIISRAEL
WINNIESPOETRY THE LEAVES OF OCTOBER Oct. 2017 Copyrighted.
"The lines are fallen unto me in pleasant places;
yea; I have a good heritage. I will bless the Lord,
who hath given me counsel: my reins also instruct
me in the night seasons. . ."
-- Psalms: 16: 6-7 KJV
THE FALL
presented by THE WORD with MIISRAEL
OCTOBER 2017
This concludes this month's of writings in the Fall. I have had such a fortune of leaves. . .They have been in pleasant places of my heart and I hope somehow they have you taking in the beautiful testimonies of God's salvation to inherit his kingdom. It is totally awesome that I really truly believe I shall stay and never have depart of the leaves of an eternal life... Thank you for joining me!!!
ADORE AUTUMN !
-Miisrael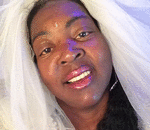 Posted By: MIISRAEL Bride
Tuesday, October 31st 2017 at 9:29AM
You can also
click here to view all posts by this author...