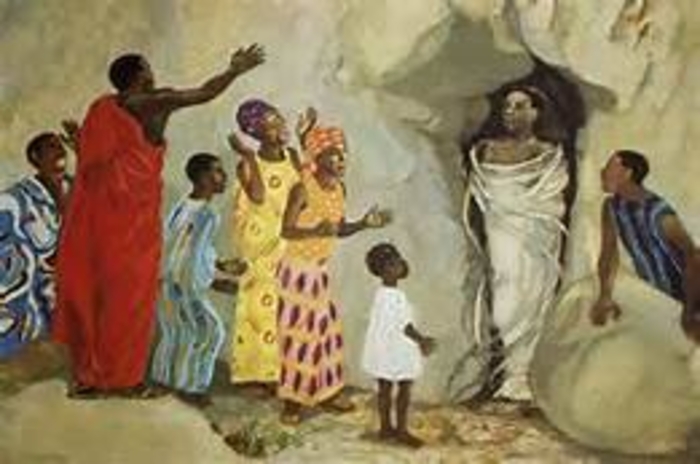 There is no reason to cringe, when hearing or reading Bible verses, while we know that everything in nature is a processes synthesis, once brought out of balance its regulates itself to find its equilibrium again , I am not adding or taking from the holy word, but the Bible is a spiritual cook book of nature with strong colored writing to always try to bring man or woman back to finding his or her equilibrium, there are various other spiritual canons that practically say the same thing,and all is one in nature, letting us arrive at the higher light of consciousnesses and not unnecessary arrogance to fear, were every wesen takes it part in the "Ainos Magos Organismos", as man learned to to articulate the vowels of consonants that came down to them as living fiery angels, for fire cleanses, having life in themselves and do revive back to life.One example is the Psalms of King David, which is a powerful astrological event,"
A Psalm of David. Here is the LORD's proclamation to my lord: "Sit Down at my right hand until I make your enemies your footstool.
Jewish Concepts: The Lion but not the true lion tribe of Juda
http://www.jewishvirtuallibrary.org/the-lion-in-judaism
On the other hand. Interpretation of the 12° Aquarius symbolic degree
"An infuriated lion struggles against the bars of its cage."
Ambitious, independent, and fiery character. It is indispensable to give up vengeful projects and to ensure that one's authority is not misused, lest all kinds of disastrous events and setbacks crop up. In a figurative sense, this degree indicates that one may be kept in prison by one's rebellious and anarchistic tendencies.
Mercury Retrograde:
Should Not – Do During a Mercury Retrograde Phase
Don't make any important moves when Mercury is retrograde. Nothing will be settled successfully for the future during these periods anyway – you will find it nearly impossible to nail down a plan. During a retrograde period, it is hard to get decisions from others. Even if a decision is made, it will be subject to change, either just after Mercury turns to direct motion or much later.
Mercury retrograde periods would not be good times to do anything involving communications, such as launch a magazine, website, or an advertising or publicity campaign.
These phases are also considered poor times to launch any new endeavors, even if they are not related to the communications industries.
Similarly, a retrograde period is not a good time to sign any contracts or even to shake hands on any new agreements. Do not close on a house during this time nor sign a lease. Verbal agreements are considered the same as written ones. The environment will be quite fluid and changeable, no matter what you are told or what you think.
It's not that the people you are dealing with are necessarily duplicitous. It's just that nobody can fully predict what conditions will be like later. If you start a new job, it won't necessarily be the position you thought it was when you accepted it. If you are a manager, you will have difficulty choosing the right candidate for the job, so, if you can, hold off hiring anyone. If you buy a house, problems could crop up later that were completely unanticipated.
The Resurrection From Hades To Light
John 11:40 Jesus saith unto her, Said I not unto thee, that, if thou wouldest believe, thou shouldest see the glory of God?
41 Then they took away the stone from the place where the dead was laid. And Jesus lifted up his eyes, and said, Father, I thank thee that thou hast heard me.
42 And I knew that thou hearest me always: but because of the people which stand by I said it, that they may believe that thou hast sent me.
43 And when he thus had spoken, he cried with a loud voice, Lazarus, come forth.
44 And he that was dead came forth, bound hand and foot with grave clothes: and his face was bound about with a napkin. Jesus saith unto them, Loose him, and let him go.
Emma Lazarus (1848-1887)
SÜSSKIND. Brethren, our prayer, being the last, is granted.
The hour approaches. Let our thoughts ascend
From mortal anguish to the ecstasy
Of martyrdom, the blessed death of those 40
Who perish in the Lord. I see, I see
How Israel's ever-crescent glory makes
These flames that would eclipse it dark as blots
Of candle-light against the blazing sun.
We die a thousand deaths, drown, bleed, and burn; 45
Our ashes are dispersed unto the winds.
Yet the wild winds cherish the sacred seed,
The waters guard it in their crystal heart,
The fire refuseth to consume. It springs,
A tree immortal, shadowing many lands, 50
Unvisited, unnamed, undreamed as yet.
Rather a vine, full-flowered, golden-branched,
Ambrosial-fruited, creeping on the earth,
Trod by the passer's foot, yet chosen to deck
Tables of princes
Posted By: TEST TEST
Thursday, December 7th 2017 at 2:20PM
You can also
click here to view all posts by this author...