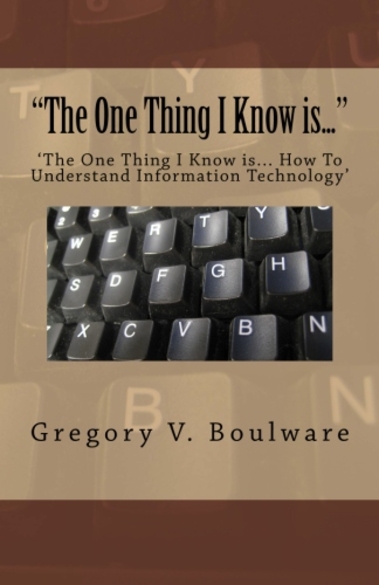 /*
"This is a Battle for the Future of The Internet"
As Presented
By
Gregory V. Boulware, Esq.
http://hbcu.com/content/331110/a-battle-fo...
http://www.BoulwareEnterprises.com
I received this message from 'Team Internet' awhile back. It explains the jeopardy to which we all have become accustomed and expect from our daily or usual Internet usage. Its bad enough to know that we are in one hell of a dilemma while being led by a person and/or persons who seek power of and over anything and everything, including you and me.
Governmental regulations have their place, protections, and usefulness...however, when it comes to taking away or controlling an entity that is supposed to be free for and to all the world's population(s), then that is what it's supposed to be - so the government and its richer than rich benefactor(s) should leave the Internet the hell alone! Would you not agree?
"Nearly everyone who understands and depends on the Internet supports net neutrality, whether they're startup founders, activists, gamers, politicians, investors, comedians, YouTube stars, or typical Internet users who just want their Internet to work as advertised—regardless of their political party."
The FCC's Open Internet Rules (net neutrality rules) are extremely important to me. I urge you to protect them.
We don't want ISP's to have the power to block websites, slow them down, give some sites an advantage over others, or split the Internet into "fast lanes" for companies that pay and "slow lanes" for the rest.
Now is not the time to let giant ISP's censor what we see and do online.
Censorship by ISP's is a serious problem. Comcast has throttled Netflix, AT&T blocked Face-Time, Time Warner Cable throttled the popular game League of Legends, and Verizon admitted it will introduce fast lanes for sites that pay-and slow lanes for everyone else-if the FCC lifts the rules. This hurts consumers and businesses large and small.
Courts have made it very clear that if the FCC ends Title II classification, the FCC must let ISPs offer "fast lanes" to websites for a fee.
Chairman Pai has made it clear that he intends to do exactly this.
But if some companies can pay our ISPs to have their content load faster, startups and small businesses that can't pay those fees won't be able to compete. You will kill the open marketplace that has enabled millions of small businesses and created the 5 most valuable companies in America-just to further enrich a few much less valuable cable giants famous for sky-high prices and abysmal customer service.
Internet providers will be able to impose a private tax on every sector of the American economy.
Moreover, under Chairman Pai's plan, ISPs will be able to make it more difficult to access political speech that they don't like. They'll be able to charge fees for website delivery that would make it harder for blogs, nonprofits, artists, and others who can't pay up to have their voices heard.
I'm sending this to the FCC's open proceeding, but I worry that Chairman Pai, a former Verizon lawyer, has made his plans and will ignore me and millions of other Americans.
So I'm also sending this to my members of Congress. Please publicly support the FCC's existing net neutrality rules based on Title II, and denounce Chairman Pai's plans.
Do whatever you can to dissuade him.
Thank you!
~ Team Internet ~
We have all become used to surfing the Net on our laptops, tablets, smartphones, or whatever device one uses to access the Net and surf...what if it all goes away? What will you do or how would you live your life as accustomed without or limited access to the Internet? Would you be happy with paying higher or over-rated fees as they become unlawfully proposed due to the control of the rich and affluent?
I wonder...what we will do when this (and it appears that it will - will they take away our usage of the Internet?) all happens?
Happy Posting, Blogging, and/or Surfing Everyone!
Til Next Time...
'G'
https://independent.academia.edu/GregoryVB...
"Amazon"
http://www.amazon.com/Gregory-V.-Boulware/...
And
"Twitter"
https://twitter.com/AuthorBoulwareG
https://twitter.com/hashtag/BoulwareBooks?...
>
What is net neutrality?
https://www.battleforthenet.com/netroots/?...
Net neutrality is the principle that Internet providers like Comcast & Verizon should not control what we see and do online. In 2015, startups, Internet freedom groups, and 3.7 million commenters won strong net neutrality rules from the US Federal Communication Commission (FCC). The rules prohibit Internet providers from blocking, throttling, and paid prioritization—"fast lanes" for sites that pay, and slow lanes for everyone else.
We are Team Internet. We support net neutrality, freedom of speech.
Nearly everyone who understands and depends on the Internet supports net neutrality, whether they're startup founders, activists, gamers, politicians, investors, comedians, YouTube stars, or typical Internet users who just want their Internet to work as advertised—regardless of their political party.
*/
Networking Tags:
#Technology #ClickBait #CBC #WordPress #BlogSpot #Amazon #KDP #Tumblr #PinteRest #Serendipity #Universal #Ubiquitous #TheLearningKey #TheUltimateRadioNetwork #TheOrderOfThings #Software #DataSource #DataBase #ComputerWorld #Oracle #WebSiteMagazine #Wired #Networks #Networking #Hallow #HallowII #Fairmount #Bear #TheOneThingIKnow #SpiritOfTheSoul #Anthology #Enterprise #Essayist #Author #Writer #SmokeyTheBear #YogiBear #TheBearFacts #Berean #CCPedu #TempleU #CheyneyU #LincolnU #PennStateU #Grambling #Clemson #TheMedia #NJNews #NYNews #PhillyNews #LinkedIn #Chicago #EzineAuthors #EzineArticles #ReadersGazette #IAm #IAmAMan #ManyRiversPBS #BookSellerAssociation #BooksAreMyBag #BlackAuthors #Boulware #BoulwareBooks #HBCU #BlackWritersMuseum #onWURD #12thTribe #BlackInAmerica #SNCC #SCLC #NAACP #COAR #JohnLewis #DrKing #MartinLutherKing #PhillyTribune #PhillyTrib #BlackAmerica #SojournerTruth #Sojourner #BlackHistory #History #HerStory #KnowledgeIsKing #BlackThen #P2P #3rdEye #CongressionalBlackCaucus #PaulRobeson #JamesBaldwin #BlackToLive #Nibbies #KDP #HealStorian #TheIndigenousPeoples #FightThePowerThatBe #LDF #IndependentBlackMedia #NavajoNationCouncil #NavajoCodeTalkers #NativeTeams #AIVMI #LifeStyle #TheDailyWeb #TheHerald #TheWashingtonPost #MindTV #Metro #Revolution #Democracy #TheAdministration #ThePowerStructure #Deeds #Heritage #Segregation #Demonstration #March #FreedomRiders #FreePress #FreedomRides #Priviledged #Resist #Revolt #HumanBeing #Sanction #Boycott #Underground #AmericanIndianVeteransMemorial #AIVMI #BookSpots #TweetYourBooks #WriteIntoPrint #AuthorsDen #MediumDailyDigest #TheHuffingtonPost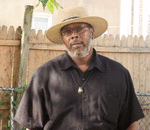 Posted By: Gregory V. Boulware, Esq.
Friday, January 12th 2018 at 8:29AM
You can also
click here to view all posts by this author...