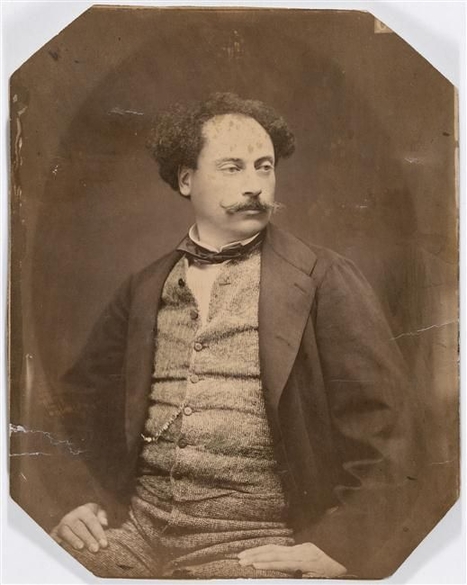 /*
(Black History Months)
"It is difficult to pinpoint the exact motive Brother Alexandre Dumas had in mind when he wrote The Count of Monte Cristo. He wrote the novel in 1844 and it was published in 18 fragments between the years 1844-46." The Three Musketeers is a novel written by Alexandre Dumas written in 1844. The book is set in the 17th century and describes the journey of a young man called d'Artagnan who sets off from his home to travel to Paris and join the Musketeer."
http://www.gradesaver.com/author/alexandre...
~'Alexandre Dumas, Author/Playwrite'~
As Presented
By
Gregory V. Boulware, Esq.
For
"Black History Months"
http://blackhistory.com/content/332214/ale...
"When a mulatto general from Napoleon's army retired to the small northeastern town of Villers-Cotterets, France, little did the natives know that their town was now destined to become the birthplace of the great Alexandre Dumas. On July 24, 1802 the forty-four year old General learned that he had fathered a son. A statue in the town now commemorates one of the most prolific and loved writers of the 19th century. Alexandre Dumas was to excel at both the dramatic genre and the romantic novel. His works involve adventuresome plots, which depict the heroic triumph of human strength and endurance.
Dumas' plots were inspired by his father's wild adventures. Beginning early in life Dumas learned of the wartime triumphs and hardships the General had experienced. Unfortunately for the young boy, these proved insuperable for his father's aging body. The General had suffered from poisoning and imprisonment. Dumas' father thus died only four years after his son's birth. Dumas then led an isolated childhood. His protective mother could not part with her boy though his education was at stake. Thus, Alexandre did not attend college. Only once that his mother's monetary funds had been exhausted did she concede to the prospect of his voyage to the big city, Paris.
Once in Paris, Dumas tried to kindle relations with his father's old friends. This however proved to be anything but fruitful. Luckily, General Foy, who represented Dumas' town district in the Chamber of Deputies, was also friendly with the Duc D'Orleans. As a result of this connection Dumas obtained a clerkship with the Duc. Dumas possessed the fine penmanship necessary for the post. Dumas, however, already had higher goals in mind. He is reported to have commented to Foy, "General, I am going to live by my handwriting, but I promise you that I shall someday live by my pen."
It did not take long for the spirited Dumas to start working towards this dream. Shortly thereafter, he was inspired to write a drama, Henri III, et sa Cour. This was performed in February 1829.
Next, Dumas became temporarily distracted with political ambitions. He became a captain in the artillery of the National Guard. These duties did not hinder his literary output for long, however. Five Dumas dramas were performed in Paris in 1831. It was not until 1844 and 1845 that his most celebrated works The Count of Monte Cristo and The Three Musketeers were written.
The explosion of Dumas' career as a romance novelist was controversial. Assistants and secretaries with whom he collaborated wrote in his style before he then reviewed what they had written. To their work he added his inventive touch and the finished product was published under his name. Dumas was criticized and even brought to trial for this collaboration. Despite this, the public loved his work. Dumas held his readers captive. Pieces of his narratives were published daily in journals. Each day the readers were left with the phrase, to be cont? They anxiously wondered what would happen next.
Dumas' economic success was hindered by a lavish wild lifestyle. He was always in financial trouble. He once left Paris to live in Brussels because his creditors allowed him no peace. Fortunately, Dumas was brought back to Paris once a friend had regulated his accounts.
In 1860, Dumas' whimsical nature brought him to Naples where the political insurgent Giuseppe Garibaldi had requested his presence. Here Dumas became involved with politics and also served as superintendent for an art museum. 1864 brought him back to Paris where he was watched over by his son. His son was also a writer who had amassed a glory of his own, as well as the fortune his father never could. His son tended to his father's financial needs until Dumas' death in 1870. Alexandre Dumas died on his son's estate on December 5, 1870.
Dumas is best remembered for his historical novels such as Monte Cristo. Here, history forms the backdrop to the fantastic fictional inventions of a wild mind. Dumas' output also contains romances such as the Valois romances and D'Artagnan. These works involve real historic characters and events to teach the French people their national history. Explanations of events are, however, a fabrication of Dumas' imagination.
Never ceasing creativity is the heart of Dumas' genius. His action filled dramas and novels capture the true essence of human spirit. Dumas' sense of adventure lives on through the pages of his works."
~ Excerpted from GradeSaver ~
>
Alexandre Dumas, père (French for "father", akin to Senior in English), born Dumas Davy de la Pailleterie, was a French writer, best known for his numerous historical novels of high adventure which have made him one of the most widely read French authors in the world. Many of his novels, including The Count of Monte Cristo, The Three Musketeers, The Man in the Iron Mask, and The Vicomte de Bragelonne were serialized. Dumas also wrote plays and magazine articles, and was a prolific correspondent.
How many of you remember the "One-Drop-Rule?" It's the rule that designates whether a person is to be considered 'Black' or not, by southern slave owners and their sympathizers. They also believed that Black People, and their descendants could not possibly be entitled to or possessing intellect and the spirit of simply being "Human." They are the main believers who say that it's not possible for all of man-kind's beginnings in 'Africa.'
In the opinion of this author, it's safe to remind everyone, that it's been proven over and over again, that "Man-Kind's Existence Began In Africa!" And with the "First Man's" ability to think and imagine, civilization became a reality...
A few Written Works of a Thinking, Imaginative 'Black-Man!':
The Count of Monte Cristo, The Three Musketeers, The Man In The Iron Mask, Robin Hood-Prince of Thieves, Twenty Years After, The Black Tulip, Queen Marguerite de Valois, The Vicomte de Bragelonne, Le Comte de Monte-Cristo II, Louise de La Vallière, and more.
Excerpted from Wikipedia/GoodReads
https://www.goodreads.com/author/show/4785...
>
"Dumas's plays, when judged from a modern viewpoint, are crude, brash, and melodramatic, but they were received with rapture in the late 1820s and early 1830s. Henri III et sa cour (1829) portrayed the French Renaissance in garish colours; Napoléon Bonaparte (1831) played its part in making a legend of the recently dead emperor; and in Antony (1831) Dumas brought a contemporary drama of adultery and honour to the stage.
Though he continued to write plays, Dumas next turned his attention to the historical novel, often working with collaborators (especially Auguste Maquet). Considerations of probability or historical accuracy generally were ignored, and the psychology of the characters was rudimentary. Dumas's main interest was the creation of an exciting story set against a colourful background of history, usually the 16th or 17th century.
When success came, Dumas indulged his extravagant tastes and consequently was forced to write more and more rapidly in order to pay his creditors. He tried to make money by journalism and with travel books but with little success.
The unfinished manuscript of a long-lost novel, Le Chevalier de Sainte-Hermine (The Last Cavalier), was discovered in the Bibliothèque Nationale in Paris in the late 1980s and first published in 2005.
https://www.britannica.com/biography/Alexa...
>
"Dumas was born in Paris, France, the illegitimate child of Marie-Laure-Catherine Labay (1794–1868), a dressmaker, and novelist Alexandre Dumas. In 1831 his father legally recognized him and ensured that the young Dumas received the best education possible at the Institution Goubaux and the Collège Bourbon. At that time, the law allowed the elder Dumas to take the child away from his mother. Her agony inspired the younger Dumas to write about tragic female characters. In almost all of his writings, he emphasized the moral purpose of literature; in his play The Illegitimate Son (1858) he espoused the belief that if a man fathers an illegitimate child, then he has an obligation to legitimize the child and marry the woman (see Illegitimacy in fiction). At boarding schools, he was constantly taunted by his classmates because of his family situation. These issues profoundly influenced his thoughts, behaviour, and writing.
Dumas' paternal great-grandparents were Marquis Alexandre-Antoine Davy de la Pailleterie, a French nobleman and Général commissaire in the Artillery in the colony of Saint-Domingue—now Haiti—and Marie-Cessette Dumas, an African slave. Their son Thomas-Alexandre Dumas became a high-ranking soldier under Napoleon.
In 1844, Dumas moved to Saint-Germain-en-Laye, near Paris, to live with his father. There he met Marie Duplessis, a young courtesan who would be the inspiration for the character Marguerite Gauthier in his romantic novel La Dame aux camélias (The Lady of the Camellias). Adapted into a play, it was titled Camille in English and became the basis for Verdi's 1853 opera, La traviata, Duplessis undergoing yet another name change, this time to Violetta Valéry.
Although he admitted that he had done the adaptation because he needed the money, he had great success with the play, which started his career as a dramatist. He was not only more renowned than his father during his lifetime, but also dominated the serious French stage for most of the second half of the 19th century. After this, he virtually abandoned writing novels, though his semi-autobiographical L'Affaire Clemenceau (1867) achieved some solid success.
On 31 December 1864, in Moscow, Dumas married Nadezhda von Knorring (1826 – April 1895), daughter of Johan Reinhold von Knorring and widow of Alexander Grigorievich Narishkin. The couple had two daughters: Marie-Alexandrine-Henriette Dumas, born 20 November 1860, who married Maurice Lippmann and was the mother of Serge Napoléon Lippmann (1886–1975) and Auguste Alexandre Lippmann (1881–1960); and Jeanine Dumas (3 May 1867 – 1943), who married Ernest Lecourt d'Hauterive (1864–1957), son of George Lecourt d'Hauterive and his wife Léontine de Leusse. After Nadezhda's death, Dumas married Henriette Régnier de La Brière (1851–1934) in June 1895, without issue.
In 1874, he was admitted to the Académie française and in 1894 he was awarded the Légion d'honneur.
Dumas died at Marly-le-Roi, Yvelines, on 27 November 1895, and was interred in the Montmartre Cemetery in Paris. His grave is some 100 metres away from that of Marie Duplessis."
https://en.wikipedia.org/wiki/Alexandre_Du...
Albeit, this Brother is another light complected Black author who was the victim of America's (and possibly Europe as well) "White-washing" attempts...until the truth emerged, once again. One cannot speak of "Black History" without the mentioning of this great Black Author, Alexandre Dumas.
This month, everyone is (possibly) celebrating "Black History Month." We all should be aware with the reminder to the world, there would be no history without 'Black Folk(s).' In celebrating Black History Month, the deeds were done throughout the years; should the celebration be entitled "Black History Years," as opposed to "Black History Months?" I don't know...'Black History Months' is pretty cool with me. How about you?
Til Next Time...
'G'
"Twitter"
https://twitter.com/AuthorBoulwareG
From the Enterprising Platforms of "Boulware Publications!"
~BoulwareEnterprises~
http://www.BoulwareEnterprises.com
https://about.me/gregory_boulware
Acknowledgments and Research:
(This article is about the son. For his father, also an author, see Alexandre Dumas.)
https://en.wikipedia.org/wiki/Alexandre_Du...
Yahoo.com Images of Dumas:
https://images.search.yahoo.com/search/ima...
Wikipedia.com:
https://en.wikipedia.org/wiki/Alexandre_Du...
GoodReads.com:
https://www.goodreads.com/author/show/4785...
GradeSaver.com:
http://www.gradesaver.com/author/alexandre...
Yahoo Search Engine:
https://search.yahoo.com/search?ei=UTF-8&f...
BlackHistory.com:
http://blackhistory.com/cgi-bin/blog.cgi?i...
#BiRacial #AlexandreDumas #BlackAuthors #France #Wakanda #BoulwareBooks #Adventure #BlackHistoryMonths #BlackHistory #History #Herstory #HBCU #BlackInAmerica #Wikipedia #GoodReads #WordPress #MichaelCoard #PhillyTrib #BlackThen #MartinLutherKing #Ghandi #BlackWritersMuseum #onWURD #12thTribe #BlackAmerica #SNCC #SCLC #NAACP #COAR #JohnLewis #KnowledgeIsKing #P2P #3rdEye #CongressionalBlackCaucus #PaulRobeson #JamesBaldwin #BlackToLive #Nibbies #KDP #HealStorian #TheIndigenousPeoples #FightThePowerThatBe #LDF #IndependentBlackMedia #NavajoNationCouncil #NavajoCodeTalkers #NativeTeams #AIVMI #LifeStyle #TheDailyWeb #TheHerald #TheWashingtonPost #MindTV #Metro #Revolution #Democracy #FreedomRiders #FreePress #FreedomRides #Deeds #Heritage #Resist #Revolt #HumanBeing #Sanction #Boycott #Underground #AmericanIndianVeteransMemorial #AIVMI #BookSpots #TweetYourBooks #WriteIntoPrint #AuthorsDen #MediumDailyDigest #TheHuffingtonPost #NationalActionNetwork #CitizensOfCulture #IAfroFuturism #WordPress #BlogSpot #Amazon #KDP #Tumblr #PinteRest #FaceBook #TheRevAl #Mulatto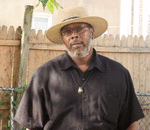 Posted By: Gregory V. Boulware, Esq.
Sunday, February 18th 2018 at 7:28PM
You can also
click here to view all posts by this author...