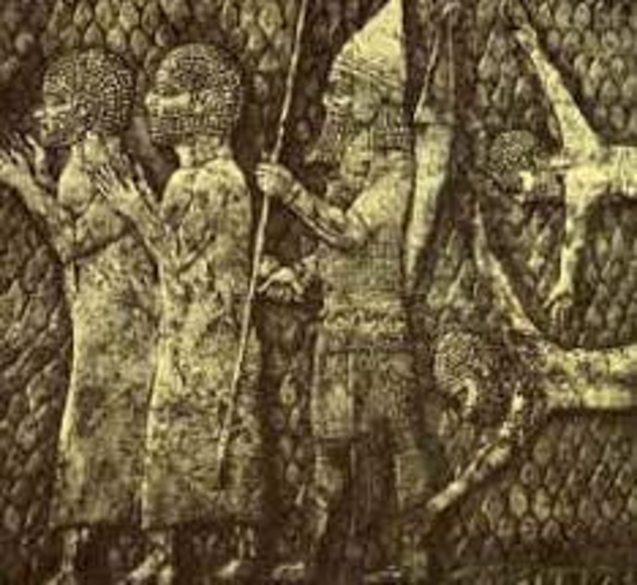 To disfigure and vandalize black Hebrew historical monuments is a practice that has taken place for centuries now, today's terminology would be to whitewash something that is of any cultural monuments or historical relevance, just think of the Egyptian Sphinx which was shot at by the French soldiers and defaced and many more ancient Hebrew artifacts,but today it is taking place overall in the Middle East, such as Syria and Iraq and many more countries of black history and origin.
This is not random vandalism but systematic and planned for divergence to divert attention from what is really taking place, were they really Isis fighters destroying antique statues in Syria or elsewhere or systematic destruction of anthropological history or is there something of historical value that we shouldn't know about, I will let you decide.
John 10:10 The thief cometh not, but for to steal, and to kill, and to destroy: I am come that they might have life, and that they might have it more abundantly.
https://www.youtube.com/watch?v=Y3t0PK1KUpU
Must Read: Altruism nothing newism
Must Read: Archaeology black Hebrew history carved in the stones.
Must Read: Keep them in the dark.
Must Read: Touchstone relic of old divine and see past findings left behind.
Must Read: I have a hunch of sultry times.
Must Read: Yes they glaze me but Holy Spirit saves me.
Posted By: TEST TEST
Monday, March 19th 2018 at 1:01PM
You can also
click here to view all posts by this author...