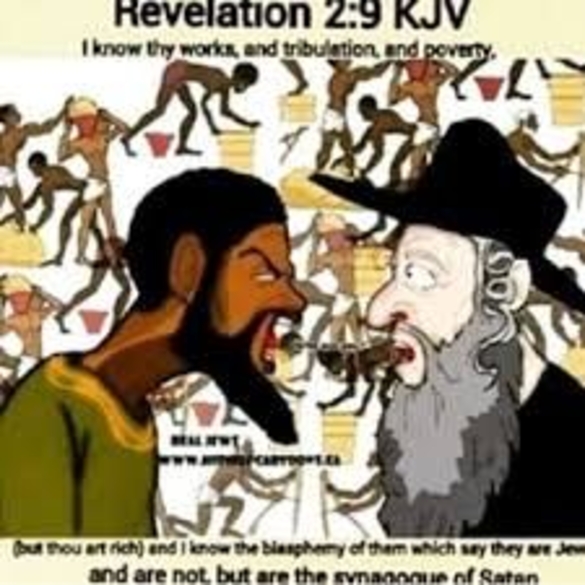 Matthew 10:26"Fear them not therefore: for there is nothing covered, that shall not be revealed; and hid, that shall not be known."
Modern-day secret genocide while most people have never heard of the tribulation and if so, I perceive that it is mainly misunderstood, I believe and have 'not made myself a proclaimed expert but will highlight what my personal experience has been, the Israel dark forces of the EU alliance would kill any and all things that were not apart of their league, but that is only a cover-up the true intention was and is to destroy the twelve tribes and kill off the black Hebrew ancestral root in the USA.
So they have killed millions in the last four decades which started after I left the USA in 80's and knowing that their time was elapsing.
Revelation 12:11 And they overcame him by the blood of the Lamb, and by the word of their testimony, and they loved not their lives unto the death.
12 Therefore rejoice, ye heavens, and ye that dwell in them. Woe to the inhabiters of the earth and of the sea! for the devil is come down unto you, having great wrath, because he knoweth that he hath but a short time.
13 And when the dragon saw that he was cast unto the earth, he persecuted the woman which brought forth the man child.
14 And to the woman were given two wings of a great eagle, that she might fly into the wilderness, into her place, where she is nourished for a time, and times, and half a time, from the face of the serpent.
15 And the serpent cast out of his mouth water as a flood after the woman, that he might cause her to be carried away of the flood.
16 And the earth helped the woman, and the earth opened her mouth, and swallowed up the flood which the dragon cast out of his mouth.
17 And the dragon was wroth with the woman, and went to make war with the remnant of her seed, which keep the commandments of God, and have the testimony of Jesus Christ.
Must Read: Reagan and HAARP gang seasons.
Posted By:
Saturday, April 21st 2018 at 9:56AM
You can also
click here to view all posts by this author...