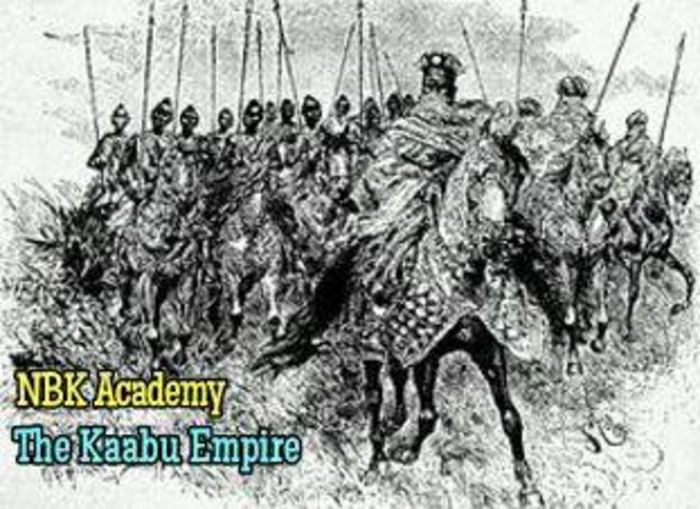 The Kaabu Empire
Was a Mandinka kingdom of Senegambia centered within modern northeastern Guinea-Bissau but extending into Casamance in Senegal. It rose to prominence in the region thanks to its origins as a former province of the Mali Empire. After the decline of the Mali Empire, Kaabu became an independent kingdom. It was eventually annexed by Futa Jallon during the 19th century Fula jihads prior to the incorporation of the area into the Portuguese and French spheres of influence during the Scramble for Africa.
The Mandinka arrived in Guinea-Bissau around the year 1200. One of the generals of Sundiata Keita, Tirmakhan Traore, conquered the area making Kaabu one of Mali's western tinkuru, or provinces in the 1230s. By the beginning of the 14th century, much of Guinea-Bissau was under the control of the Mali Empire and ruled by a Farim Kaabu (Commander of Kaabu) loyal to the Mansa of Mali. As in many places that saw Mandinka migrations, much of Guinea-Bissau's native population was dominated or assimilated. Resisters being sold into slavery via the trans-Sahara trade routes to Arab buyers. Although the rulers of Kaabu were Mandinka, many of their subjects were from ethnic groups who had resided in the region before the Mandinka invasion.
After the middle of the 14th century, Mali saw a steep decline due to raids by the Mossi to their south and the growth of the new Songhai Empire. During the 16th century, Mali lost many of its provinces reducing it to not much more than the Mandinka heartland. Succession disputes between heirs to Mali's throne also weakened its ability to hold even its historically secure possessions in Senegal, the Gambia, and Guinea-Bissau. Free of imperial oversight, these lands splintered off to form independent kingdoms. The most successful and longest lasting of these was Kaabu, which became independent in 1537. Kaabu's governor, Sami Koli, became the first ruler of an independent Kaabu. He was the grandson of Tiramakhan Traore.
Sign Up: (FREE!)
NBK HISTORY BROTHERS Website
http://newblackknowledge1.connectplatform.com
Subscribe:
NEW BLACK KNOWLEDGE YouTube
http://youtube.com/c/NewBlackKnowledge
Instagram:
http://instagram.com/nbklyrad
Twitter:
http://twitter.com/nbklyrad
Facebook:
Join NBK SOCIAL GROUP
https://www.facebook.com/groups/NBKSocialGroup/
NBK ACADEMY BLACK HISTORY PAGE
https://www.facebook.com/NBKAcademy1/
Posted By: NEW BLACK KNOWLEDGE
Tuesday, May 8th 2018 at 12:39PM
You can also
click here to view all posts by this author...