For Immediate Release From The Washington Post!
One of the teenagers hid behind a desk while a gunman shot four students inside a classroom at Florida's Marjory Stoneman Douglas High School. Her friend, who was in another building at the school, huddled in a closet for more than two hours. A third teenager's brother was killed in Chicago two years ago, shot nine times after getting caught in crossfire after walking his girlfriend to a bus stop.
Three students whose lives have been forever altered by gun violence are telling their stories in a short documentary produced by the gun-control group Giffords. It tells the students' stories, following them in Washington for the March for Our Lives earlier this year. It ends with the words "Voting is our most powerful weapon," a reference to an initiative — announced last month by Giffords, Everytown for Gun Safety and NextGen America, a liberal advocacy group founded by hedge fund billionaire Tom Steyer — that aims to get 50,000 teenagers registered to vote ahead of the midterm elections in November.
The three students in the documentary, Ke'Shon Newman, Olivia Wesch and Kayla Schaefer, each participated because they said they want people to know the realities of living through a school shooting or on the South Side of Chicago. They want to put a stop to the violence.
"A lot of people don't really realize that kids my age have to go through so much and we worry, most people worry every day, about what's going to happen," Wesch said in an interview. "For somebody so young to have to worry about it ... isn't right."
Click the link and read more from the Washington Post HERE!:
https://www.washingtonpost.com/national/2018/05/24/gun-control-group-releases-documentary-on-students-affected-by-shootings/?noredirect=on&utm_term=.b9083c10e05d
Please start the conversation in your family, neighborhood, community, and with your church family, too! Spread the Word with young adults.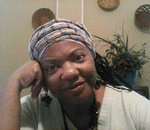 Posted By: agnes levine
Saturday, May 26th 2018 at 9:58AM
You can also
click here to view all posts by this author...