Dear Gardeners
Let There Be Blooms!
May-June Issue 2018
Hello Dear Gardeners:
May is to drawing out flowers that has many of your bedding and lawns opening up those blooms. June is right a few days away with Summer floras ready to your tending and excitement.
With good preps you should be already in the stage to see your blooms being cut for a nice flower arrangement for you table centers and decor. You may have been a bit hindered depending on your climate settings, but for the most part tardy growing still might have the pleasure to see the blooms come out.
You have lots of choices from Daisies to Zinnas. If you are in a planning state you can plant for next year, or start getting blooms ready for fall. It is all good part of following plans, working it and reaping the growth rewards . Nature will do her percentage to do what comes naturally.. grow and produce.
Make your arrangements easy by selecting your flower cuttings evenly and making it pop! You can add beauty to your rooms with fresh cut flowers you planted just for the occasion. Just enjoy.
I think it is wonderful that vegetable growers get to eat their treats. I know I love my friends who grow their own, I get a part of their homegrown produce. Yummy.
I best to close this letter now... I have good memories of my friend.. My Dearest Irma.
So tell me how does your gardens grow?
I'd surely like to know...
Mine grows with lots of love..
Take care My Love,
Miisrael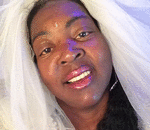 Posted By: MIISRAEL Bride
Sunday, May 27th 2018 at 5:10PM
You can also
click here to view all posts by this author...