FOR IMMEDIATE RELEASE FROM BIDEN FORUM!
"The Fight Worth Fighting For" by Joanna Burt Kinderman
Earlier this year West Virginia's teachers shut down the schools to fight for better funding, better teaching standards, and better livelihoods for state workers. If you were casually watching from the outside, maybe you thought this was just about higher pay. It wasn't.
I have been a math teacher and teacher-of-teachers for nearly twenty years, but I didn't grow up intending to be a teacher. I wanted to change the world, to give a megaphone to the voices of the silenced and oppressed, to find an access key to power for outsiders.
Early in my adulthood, I realized that teaching mathematics was in and of itself a path to empowerment. In The Algebra Project, Bob Moses wrote that "Access to a solid math education is the civil rights issue of our time… a life and death fight for the future of our country and a passport to full American-dream-worthy citizenship for disenfranchised people." I've embraced this philosophy and dedicated my career to the teaching of math.
Today, I live in West Virginia in the house where I grew up, in the most sparsely populated county east of the Mississippi. We have high rates of unemployment, drug abuse, and teen pregnancy, yet a deep sense of place, pride, and community. The public school system is all we have here.
Our teachers are world class, but they are asked to do too much — working in schools where teachers are overburdened and underpaid, where the craft of teaching gets buried, where there is no funding for extras. Severe undertraining is widespread: in West Virginia, nearly 40 percent of middle and high school math classes are taught by uncertified teachers.
We have legislators who do not understand teaching. They write laws that mandate how we do our jobs. They create constant upheaval while siphoning critical funding. Our representatives in Charleston have spent the last several years spewing uniformed opinions about how to improve our schools — proffering legislation to undermine unions, promote charters, lower teacher
Read the full article HERE!:
https://bidenforum.org/the-fight-worth-fighting-12655cee96d7
What do you think? Share your thoughts on the Biden Forum!!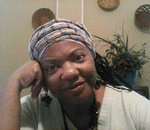 Posted By: agnes levine
Saturday, June 2nd 2018 at 3:07PM
You can also
click here to view all posts by this author...