For Immediate Release From Biden Forum!
The changing nature of work is one of those challenges that everyone knows is coming. Everyone acknowledges that globalization will continue, no matter what we do on trade. Everyone recognizes the rise of the gig economy — and that developments in automation, artificial intelligence, and other transformative technologies will bring about tectonic shifts in the nature of work for millions of Americans. And, yet, if you ask "Are we prepared for this?" the resounding answer is "no."
Here are five ideas for how we can catch up.
Don't panic.
Yes, we face significant challenges in the coming years, but that doesn't mean we should subscribe to the pessimistic, sci-fi vision of mass unemployment, with robots taking all of our jobs. According to the McKinsey Global Institute, countries around the world will experience a significant net increase in employment by 2030, thanks in large part to automation. But that report also found that one-third of workers will either have to change their jobs or significantly alter their skill sets by the year 2030. We'll have plenty of jobs, just not the same ones.
Studies like this McKinsey report are not doomsday prophecies, nor are they necessarily our destiny. Instead we should interpret such predictions as motivation to meet these challenges head-on and pursue policies that preserve and grow the middle class in the face of a changing economy.
Don't wait for political parties to solve the problem.
Unfortunately, our political system has thus far not been up to the task. The problem afflicting members of both parties is not necessarily a lack of vision, but rather outdated visions that are firmly stuck in the 20th century.
For the Republican Party, or at least its Trump wing, the solution is a nostalgic return to the heyday of post-WWII American industrial capitalism, enforced through trade restrictions. By contrast, more traditional GOP thinking looks to the 1980s, hoping that the market will provide solutions for those workers whose lives are disrupted by a changing economy. Meanwhile, at the national level, Democrats are looking backwards to the 1930s, seeking to solve income inequality through government redistribution of wealth.
Each of these visions may hold some facet of the solution. A revived manufacturing sector, the freer flow of capital, and a stronger social safety net, respectively, would all be to the benefit of the American worker. But if we're going to rise to the challenges of our changing economy, this won't be a contest of liberal versus conservative. It's about the future versus the past.
Update the social contract.
One important way we can look to the future is by updating our social contract and our social safety net. Our 20th-century social contract dates back to the 1930s and '40s, with a partnership between business, labor, and government. Under the deal, if you worked hard, you'd have benefits and a social safety net. Retired workers would have a steady income and health benefits, and workers would be taken care of if they lost their job or got injured. That deal held up for 80 years, creating the American middle class and the world's strongest economy along the way.
But that's changing now. People today aren't necessarily working the same job for 30 years. Meanwhile, much of our social insurance system — healthcare, disability, workers' comp — is still tied to traditional employment.
This week, the Bureau of Labor Statistics published a report that I pushed hard for, surveying the contingent workforce — from freelancers and independent contractors, to part-time workers and "economy workers." All told, BLS found that one-in-ten Americans are contingent workers, not to mention the substantial number of Americans who supplement their income through contingent work.
This is just the beginning. According to a study from the HR services firm Randstad US, this contingent workforce will amount to over 50 percent of American workers by 2025.
One of the ways we can update our social contract to address these coming changes is to create a portable benefits system. That means every American, starting with your first job, should have benefits that stay with you as you move from job to job, and a safety net that will follow you throughout your career. In the Senate, I introduced bipartisan legislation to create a portable benefits pilot program that would support states, localities, and nonprofits experimenting with potential models. This could take many forms — perhaps it's a government solution, or maybe it will be nonprofits, or labor unions, or private businesses — and we should begin to experiment at the state and local level.
Refocus our economy on human capital.
Today, the number one driver of wealth for developed countries — 70 percent of all wealth — is human capital. Yet today, our capitalist system still prioritizes investment in plants and equipment over investment in workers. For example, our accounting system says that if you buy a piece of equipment, that's an asset. But if you invest in training your workers, that's an expense. The difference means billions of dollars in tax savings for investment in equipment over training.
Twentieth-century capitalism assumed that the role of government and our education system was to prepare someone for their first job, and then it became the responsibility of your employer to continue to upskill you throughout your career. But if you accept the premise that most people won't work the same job over their whole career, and you recognize that one-third of the American workforce will need to retrain or find a new job by 2030, then it's clear that these 20th-century incentives simply aren't going to work in the 21st century.
One way we can realign these incentives would be to take the R&D tax credit model — which provides an up-front credit for spending on research — and provide the same kind of tax credit for meaningful investment in upskilling workers making less than $80,000 a year. I've introduced legislation that would do just that.
Unless we reconfigure our economy to prioritize human capital, we will not have a workforce that is truly prepared for the 21st-century economy.
Rethink 20th-century capitalism.
As a former entrepreneur and technology investor, I'm a big believer in our free enterprise system, but we also need to recognize that 21st-century capitalism is not working for enough people.
Post-WWII capitalism in America built the country's strongest economy and the world's largest middle class on the foundation of long-term value creation. But starting in the late 1980s, we began moving towards an incentive system where short-term profit is increasingly prioritized over long-term investment. Today, virtually everything in our tax code, in SEC regulations, and in the public markets reinforces short-termism over long-termism.
There are several areas where we can start to reorient our system. One step I've taken is to push the SEC to factor human capital as a line item in companies' 10-K reports. We can also shift the reporting cycles for companies, end quarterly earnings guidance, as Warren Buffet and Jamie Dimon recently called for, and reconfigure our tax code so that we incentivize long-term value creation.
The debate around the future of work is largely a debate about the future of the middle class. The economy that created the American middle class in the 20th century will look much different from the one that will sustain it in the 21st century. It's my hope that in the coming years, policymakers will look beyond our current political battles with an eye towards the future. In many ways, the well-being of the middle class depends on it.
Read the full article HERE!:
https://bidenforum.org/future-of-work-survival-guide-dbb49f31c5c4
Senator Mark Warner, a Democrat, represents Virginia in the United States Senate. He serves on the Senate Banking, Finance, Budget, and Rules committees, as well as the Senate Intelligence Committee, where he is vice chairman.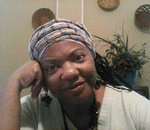 Posted By: agnes levine
Friday, June 15th 2018 at 5:35PM
You can also
click here to view all posts by this author...