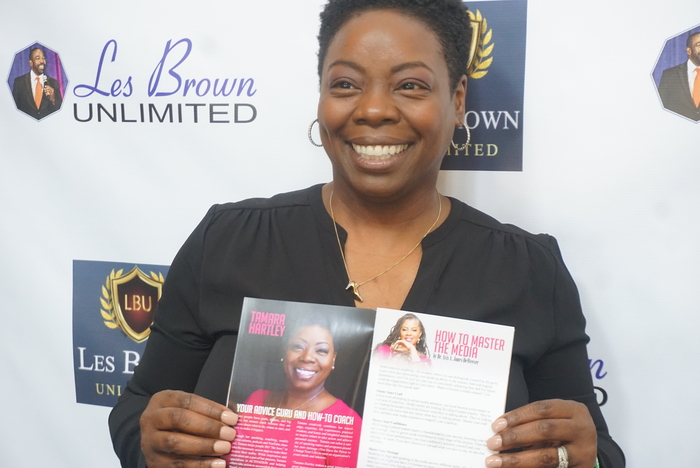 Remember the last time you made a snowman?
How it started out as a tiny snowball in the palm of your hand?
Then as you start rolling it in the snow it became bigger and bigger?
Well, that's exactly the way book selling works.
You start with one bookstore.
It can be a tiny little store in the middle of nowhere.
But once you get one copy of your book into just one store... it can start a chain reaction.
And before you know it your book is in hundreds of bookstores all across the country.
Every day an author with a new book manages to get that book into at least one store.
But here's the issue...
Most of these authors get lucky. They spend so much time... and often too much money... to get that first book into a store.
There's a much easier and faster way.
If you can spare just 20 minutes a day... Steve Harrison can show you how to get your book into at least 200 independent bookstores and gift shops all across the country.
If you think independent bookstores are dead... think again. They're actually GROWING in number...
Independent bookstores in the U.S. have increased from 1,660 in 2009 to 2,311 today.
And it's projected there will be over 2,800 independent bookstores by 2020 (that's less than 3 years away).
By comparison, there are only 638 Barnes & Noble stores in the U.S.
The independent book and gift store market for authors is 262% BIGGER than Barnes & Noble. I'm not saying you should stop trying to get your book into chain bookstores. But...
If your books aren't available in independent bookstores... gift stores... and department stores that sell books... you're missing out on a huge opportunity to sell more books... make a name for yourself... and use a "Sales Army" of thousands of independent book employees to talk-up your book on your behalf.
In fact, selling your book in independent book and gift shops is the BEST way to get your book onto the shelves of the national chains and big box stores.
Once the big retailers see your book in stores across the country, they're more likely to start carrying it too because you've proven your book sells at the retail level (and not just online).
This Friday Steve Harrison is offering a free web class on which his very special guest will be Amy Collins.
Amy has probably helped more authors sell more books and e-books to independent bookstores and gift shops than anyone alive. She's going to show you how to get your books into these stores in only 20 minutes a day.
And EVERYTHING Amy reveals will work with books that are self-published, print on demand or ebooks.
Register for Friday's free web class on how to get your book into stores.
https://m164.isrefer.com/go/stores/A11291/
< == click here now
Here's just some of what you'll discover on Friday's free web class:
How independent gift and bookstores decide which books to buy and put on their shelves (Amy pulls back the curtain and shows you the behind-the-scenes decision-making process of book and gift stores as well as book wholesalers including 3 key criteria all book buyers use to determine whether to buy your book for their stores).
The very first thing you need to do to get your book onto bookstore shelves (most skip this step and struggle to ever get their books sold in stores).
5 simple steps anyone with a good book can use to get it into more than 200 stores nationwide.
The simple "Back Door" strategy one author used to get her book sold through wholesalers that had previously rejected her (if you're having a tough time getting wholesalers to sell your book, you can use this strategy).
4 things book buyers for independent book and gift stores want from authors (including the deep psychological reason that determines which books commercial book buyers purchase for their stores).
The one simple change an author made that took her book from selling ZERO copies to selling thousands of copies (any author can do this and few ever think how important this one little thing is).
Amy talks you through a sample "Why You Should Carry My Book" email to send to wholesalers and book and gift stores (this is one of the emails Amy and her clients regularly use to get their books into stores and includes very specific phrasing that's proven to catch the attention of store buyers).
3 different ways to get your books into independent book and gift stores and major book wholesalers (many authors mistakenly think the only way to get books into stores is to individually call on each one and give a "Sales" pitch. That's not true. On the web class, Amy will reveal five different strategies... some of these strategies are completely hands-off where others do all the work for you).
The names of the six major book wholesalers that can get your book into almost every independent bookstore (you can use the email example Amy reveals during the webinar to contact these wholesalers).
What 'turn rate' means and how using that simple phrase with a bookstore buyer can lead her to say "YES."
How an author used the strategies Amy reveals during the web class to get her book of natural childbirth exercises into 250 bookstores in just 6 months.
How to create a professional sales sheet that will convince bookstores to carry your book (you can use this as a template for creating your own sales sheet).
And much, much more information on how to get your books onto independent book and gift store shelves in as little as 20 minutes a day.
Click here now to register for Friday's free web class with Steve Harrison and Amy Collins:
https://m164.isrefer.com/go/stores/A11291/
< == register free
In case you, Miss the class -- get my free marketing audio and notes here:
https://ww.PamperryPR.com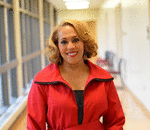 Posted By: Pam Perry
Saturday, June 16th 2018 at 8:55PM
You can also
click here to view all posts by this author...