"I view ADHD as an advantage," Mr. Koh tells U.S. News and World Reports in the article Good Habits of Successful People With ADHD. "I often have many balls in the air and am multitasking. ADHD forces you in general to be stricter with life habits. You have no choice but to discipline yourself and become more productive as a result."
Creating good habits when coping with the symptoms of ADHD is the key to success for Mr. Koh. Those habits that have worked for him include:
•Keeping a positive mindset;
•Making meetings brief;
•Establishing regularity;
•Making the best use of technology; and
•Organizing his inbox–deleting or archiving unneeded emails at the end of the business day.
Although building habits and routines is not always easy, keep in mind that the occasional slip up doesn't mean failure.
"You learn to let some things go," Mr. Koh says. "If something doesn't work perfectly, it's okay. I try to stick as closely to my schedule as I can and maintain my positive habits."
Creating habits for success
ADHD affects a person's executive function abilities, making it harder to stay organized. Therefore routine becomes an important part of behavior management of ADHD.
People are more successful at creating and sustaining habits when they are the ones who identify the new habits they want to incorporate in their lives, rather than trying to do what someone else thinks they should be doing. Researchers recommended selecting the new habit and taking the steps to add it to your daily life as a starting point, rather than trying to delete an unwanted habit or behavior.
"Aim for small and manageable behavior changes," write Benjamin Gardner, DPhil, and colleagues in Making health habitual: the psychology of 'habit-formation' and general practice. And don't get discouraged as you stumble at the beginning; it can take up to 10 weeks for a new habit to finally settle in, they write.
"Behavior change achievements, however small, can increase self-efficacy, which can in turn stimulate pursuit of further changes," Dr. Gardner writes. "Forming one 'small' healthy habit may thereby increase self-confidence for working towards other health-promoting habits."
Starting a new habit when you have ADHD
How do you begin a new habit that can help you be more successful, either at work or in family and social life? Some people may want to work with a mental health professional or a coach who specializes in ADHD when they get started.
Read the full article HERE:
http://www.chadd.org/Understanding-ADHD/About-ADHD/ADHD-Weekly/Article.aspx?issue=d2017-08-03&id=366&utm_source=hootsuite&utm_medium=&utm_term=&utm_content=&utm_campaign=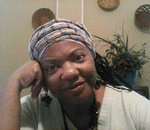 Posted By: agnes levine
Thursday, June 21st 2018 at 1:36PM
You can also
click here to view all posts by this author...