For Immediate Release From OFA!
"Justice Kennedy is retiring. He's been the "swing vote" on the Supreme Court for decades.
This Supreme Court vacancy means the stakes of our election just got even higher.
If Trump adds another lifetime appointment to the Supreme Court, Roe v. Wade could be overturned, and the Constitutional rights of all Americans will be put at risk.
Civil rights.
Reproductive rights.
Voting rights.
Workers' rights.
LGBTQ rights.
I'm demanding the U.S. Senate follow the McConnell Standard that was set when Republicans blocked President Obama's nominee, Merrick Garland, for an entire year. We're much closer to Election Day this time around.
Mitch McConnell insisted the American people had their say then, and I'm insisting we let the American people have their say now. We must wait until after the November election before considering any nominee to fill this lifetime appointment.
There is too much at stake. The American people deserve to have their voices heard."
Tom Carper)
*********
With Justice Kennedy's retirement, this administration will try to force through another political ideologue onto the Supreme Court.
The Senate must reject these nominees.
In the coming weeks and months, all of us must speak up and demand they do so. Our progress on health care, women's rights, LGBTQ rights, ending gerrymandering—it's all at stake in this fight. Add your name and we'll plug you into ways you can help.
Click on the following link, add YOUR email address and ZIP Code:
https://www.ofa.us/tell-the-senate-reject-political-ideologues/?source=em_x_jud_20180629_x_x_kh_misc&utm_medium=email&utm_source=obama&utm_campaign=em_x_jud_20180629_x_x_kh_misc&utm_content=2+-+Im+in&refcode=em_x_jud_20180629_x_x_kh_sixmonths
Please share the information in your family, neighborhood, community, with your colleagues, classmates, and with your church family!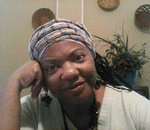 Posted By: agnes levine
Sunday, July 1st 2018 at 2:10PM
You can also
click here to view all posts by this author...