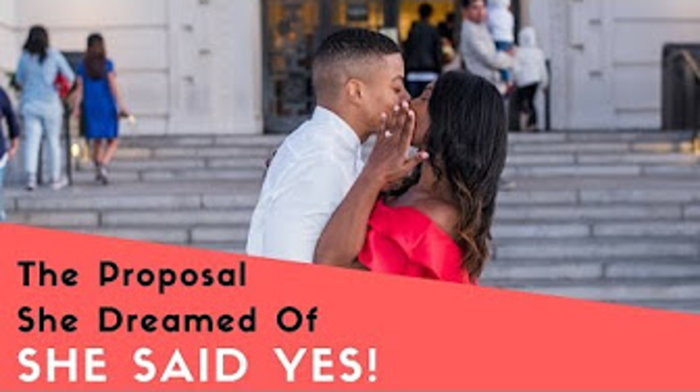 After being high school sweethearts, we finally made it to the moment we were both waiting for. Despite pressure from other people and fielding questions about this day, we made the choice to do this in OUR own time. Because of our choice, we have been given an opportunity to learn and grow together. We had a plan to reach a certain phase in our lives and in its appropriate time, this beautiful day finally happened. This engagement has been on the horizon for years. After one eventful day, we are so happy to say the wait is over and share this moment! We couldn't ask for better support and know we could not have done this alone. Without Janet Harts (Mom), Mildred and Maurice White (Grandparents), this day would not have been as special.
Special thanks to these wonderful people for helping to make this day possible:
Andrew Nunez @andrewnunez_3
Brandee Evans @therealbrandee
Dom Wilson @16th.collectives
Joseph Pucciarella @josephjames21
Kemar Newell @k.newell
Feel free to follow us on social media!
https://www.instagram.com/itsjaswhite/
https://www.instagram.com/tilmonkeaton/
https://www.facebook.com/tilmon.keaton/
https://twitter.com/tilmonkeaton
https://twitter.com/itsjaswhite
Posted By: Elly Moss
Sunday, July 29th 2018 at 9:14PM
You can also
click here to view all posts by this author...