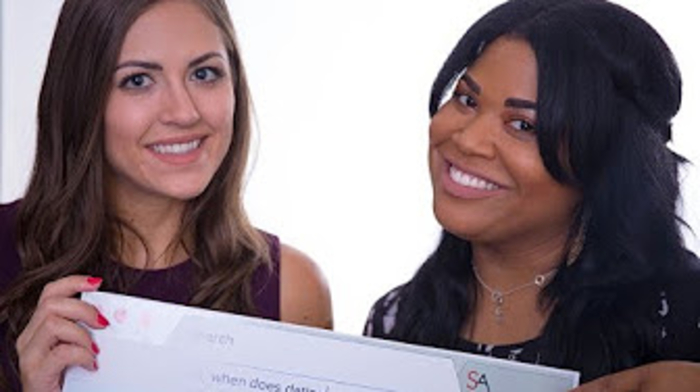 Confused about sugar relationships? Need more information about SeekingArrangement? Get all the knowledge you need from the sugar dating experts in part one of the new Fill in the Blank Series by SeekingArrangement.
Welcome to our Fill In the Blank Youtube series by SeekingArrangement! In part one of today's episode, Brook and Alexis are talking all about Relationships!
We compiled the most frequently asked search engine questions regarding relationships and are answering them in part one of the relationships segment!
Learn more about
https://www.seekingarrangement.com/
and the sugar lifestyle from the SeekingArrangement YouTube channel.
RECENT VIDEOS:
Give Something Away Day:
http://bit.ly/2vJnw8V
London Sugar Baby Summit:
http://bit.ly/2uJLOCd
London SeekingArrangement Party:
http://bit.ly/2uIe5cU
RECENT BLOGS:
5 Ways to Land the Perfect Sugar Daddy:
http://bit.ly/2gOeKDV
7 Tips for the Perfect SA Profile:
http://bit.ly/2uQWPm0
FOLLOW US ON SOCIAL:
Facebook:
http://bit.ly/2tnSXod
Twitter:
http://bit.ly/2uHMp7L
Instagram:
http://bit.ly/2uI5Du3
Tumblr:
http://bit.ly/2vJCQCn
Posted By: Elynor Moss
Monday, July 30th 2018 at 4:20PM
You can also
click here to view all posts by this author...