For Immediate Release From Sobriety 4 Women!
Got your attention? Good! Itís important to be aware of the warning signs of anorexia. This way, you can tell if a loved one has an eating disorder. The best way to identify these triggers, fears, and other warning signs is from a recovered woman!
A recovered member of the Addiction and Body Imaging Recovery Alliance shared her story and provided the below information.
Her Story
Iím not sure when I became anorexic, but my obsession with food and dieting started at nineteen. I became infatuated with the attention I received after I started to lose weight! Needless to say, the thinner I got, the harder it was to hide my eating disorder. Iíd wear baggy clothes because I was afraid people would notice my rapid weight loss and force me to eat!
I was obsessive about my daily activities, making sure to always have something scheduled during mealtimes. Iíd run for breakfast, work for lunch, and drink for dinner. It wasnít long before people began to notice my unhealthy habits. In the beginning, the more weight I lost, the more compliments I received, and the better I felt. After a little while, those compliments turned into comments about my health.
I firmly believe it was the people in my life that saved my life! They recognized the warning signs of anorexia that went beyond extreme weight loss. These signs arenít easy to see, because eating disorders are a disease of secrecy. I know I went to great lengths to hide mine! My loved ones noticed my dull eyes, brittle hair, fatigue, fainting spells, even my pale complexion! Slowly, people began to ask if I was going through any serious health issues. I denied everything.
However, as time went on, people began to notice my strange habits. Things like going directly to the bathroom after means, cutting my food into tiny pieces and pushing it all over my plate, obsessively talking about how overweight I was, and severe mood swings. They noticed that even small things like going to the grocery store, resulted in huge emotional outbursts. See, Iíd read all the food labels, obsessively, until I burst into tears.
Read the full article HERE!:
http://sobrietyforwomen.com/warning-signs-anorexia/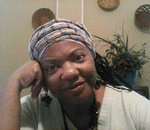 Posted By: agnes levine
Saturday, August 4th 2018 at 4:11PM
You can also
click here to view all posts by this author...