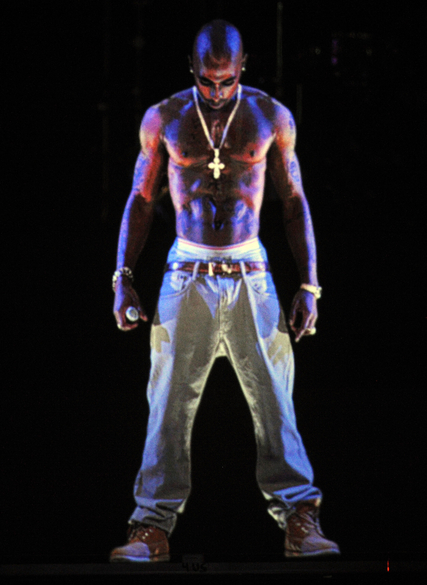 Tech News & Entertainment
By Black Syientology Ink
With the introduction of a holographic Tupac and Michael Jackson. It is becoming clear what the future of live entertainment will be going forward.
And for those youngsters who are not fully acquainted the majestic stage presence of past legends. The live concert industry is sure to make a killing resurrecting past artists in this new age of live performance.
But I'm looking even farther ahead as the legalized marijuana rave spreads across the nation. I envision a whole new type of "smoke parties" when the two can be combined. I see a day when pot heads can throw a "Hologram House Party" with their favorite artists.
Can you imagine when you can download Nicki Minaj right from your portable holographic projector ? When you can have a smoke off at a Bob Marley concert right in your living room ?
In the future we can be privately entertained by anybody we download. And the trouble of taking dates to expensive concerts will be a thing of the past. Holograms offer a bright new future - it's no wonder why they're becoming the new rave.
So let's get the party started by making #HologramHouseParty the hot new trending topic on Twitter. And let the entertainment industry know that we see which way their headed - and we cant wait.
RETWEET us right here to get it started
https://mobile.twitter.com/kingmuhammad1/status/1027779565765238784
Posted By: First 2Know
Thursday, August 9th 2018 at 8:55PM
You can also
click here to view all posts by this author...