For Immediate Release From Ed Trust ~ By Rachel Metz!
"To hear Trina's counselor say they haven't offered a senior science class for the LAST THREE YEARS, I am flabbergasted. Then they wonder why their students have to take remedial classes their first year of college, while students from nearby towns can get right to work on classes that count toward their degrees."
Recently, I saw these words on a friend's Facebook wall about her daughter's school. Turns out, one of the reasons the school didn't offer a senior science class is that there was no teacher to teach it. This school had churned through a series of four physics teachers in less than a decade. When the last physics teacher left, the school still didn't have a replacement several weeks into the year, so they hired a teacher who had to be emergency certified to teach science. Since then, the school just stopped offering a senior science course. Trina's situation is a stark example of the impact that high teacher turnover has on students' opportunities to learn.
So why have so many teachers left? On average, teachers are more likely to leave a school when they're dissatisfied with the school leadership and staff cohesion. In high-poverty schools like Trina's, average teacher turnover is especially high — almost twice as high (https://nces.ed.gov/pubs2014/2014077.pdf) as in low-poverty schools, and the difference in turnover is worse for science and math teachers (https://learningpolicyinstitute.org/sites/default/files/product-files/Teacher_Turnover_REPORT.pdf) than in the humanities. But that pattern isn't inevitable: when teachers are satisfied with their working conditions (https://edtrust.org/resource/building-and-sustaining-talent-creating-conditions-in-high-poverty-schools-that-support-effective-teaching-and-learning/), they're nearly as likely to stay at a high-poverty school as in a low-poverty school. In rural schools like Trina's, where many teachers have limited access to medical services, family networks, and shopping, they also tend to leave at higher rates. Regardless of the reasons, teacher turnover means students don't have the opportunity to take the rigorous courses necessary for many postsecondary pathways. For Trina, the shortage of science teachers is an extra hurdle to meeting her goal of helping address a dire need in her Native, rural community for culturally sensitive medical professionals.
Read full article HERE!
https://edtrust.org/the-equity-line/how-teacher-shortages-and-teacher-turnover-affect-students/
and click all the links, too!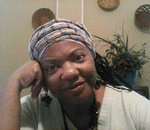 Posted By: agnes levine
Tuesday, October 9th 2018 at 5:21PM
You can also
click here to view all posts by this author...