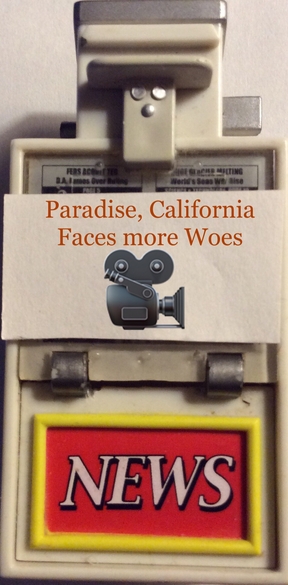 Your World National News
Day 20
November 2018
Paradise, California
Horrible fires have cause thousands in the recent California fires burning everything to the ground. Many have lost homes and businesses in the week long inferno of flames. In Paradise, California the fires is one of the worsts. Costing millions dollars of damages and priceless human lives. The lastest estimate reports at least one thousand people are still missing and the death toll of twelve hundred have perished.
Almost nothing is left in Paradise as it was totally destroyed. Many residents are homeless and there may be more woes coming to the town of Paradise. A forecast for rain may trigger mudslides to increase more dangerous weather and land conditions. President Trump made a visit to examine the damage but offered some criticism that areas were not cleaned of feeding brush for the traveling fires. However, he said that some relief would be offered to rebuild. He also commended local and government military officials for their efforts in fire fighting.
Watching the Paradise
Q-Q
Sending prayers for the survivors.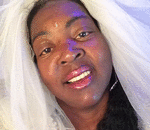 Posted By: MIISRAEL Bride
Tuesday, November 20th 2018 at 5:38PM
You can also
click here to view all posts by this author...