The 19 very STUPID Black Americans have never posted a blog about Black Americans becoming a sovereign people in a country of our own because they are so STUPID that they donít want to have their own country, prophet, religion and our own bible.
Instead, those 19 ass-hole are so STUPID that after I, Christ Harry re-veiled the truth to them that since prophets and religions are racially yet Black Americans will not abandon the Jewish Caucasian Jesus and the Arab Mohammed is absolutely STUPID and not pick-up our own Black American prophet Christ Harry, our religion named LIFE and our own spiritual book we will soon write ourselves.
When a person is right there is no need to correct him. No one have ever correct me with any success, most often times I am never challenged.
What say you!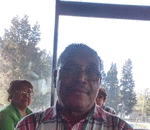 Posted By: Harry Watley
Friday, December 7th 2018 at 3:36AM
You can also
click here to view all posts by this author...