For Immediate Release From Vatican News!
WYD Panama: Malawian music taking Panamanian stages
Amongst the pilgrims from all over the world visiting Panama for World Youth Day is the Alleluya Band Malawi, who have come bearing gifts and sharing their music.
By Francesca Merlo
Every year, for the past 7 years, Coss Chiwalo has represented Malawi at World Youth Days around the world. And every year he learns a lesson that he takes back to other young Catholics on the African continent.
A first for all
So far, says Coss, Panama 2019 has been "very fantastic". What he is particularly happy about is the fact that Panama seems even further away from his hometown than Europe. He's been to Italy numerous times but it is the "first time people of Panama will be able to experience our culture", he says, the Malawian culture.
To love to learn
Lessons given and lessons learnt, it seems Coss loves to teach and loves to learn. Perhaps he has the love for teaching that every teacher should have: the kind that makes the student want to learn. And perhaps that is why one year ago, when Coss Chiwalo visited the Vatican with his African drum, Pope Francis asked Coss to teach him "how to play African drums".
This personal encounter Coss had with the Pope, he says, is what makes him "always very happy, to be here with Pope Francesco", he says, having picked up the Pope's Italian name on one of his many trips to the Vatican.
Intangible memories
Blessings, another young Malawian travelling with Coss, also loves the lessons that come from human interactions. His greatest memory so far (and there is still a long way to go before reaching the end) is that he has "interacted with so many people". He emphasises that it is, in fact, "very, very important to interract with people". Travelling, knowing each other, and exchanging "ways of God, so that we can improve our spiritual lives".
These pilgrims exchange thoughts and feelings, and not only the usual material memories, the gifts that the pilgrim tradition calls for. Their gift to this correspondent were two CDs of their own music, recognisable by both Blessing's and Coss' faces on the cover of one album, and the face of Pope Francis playing Coss' African drum as he looks him in the eyes on the other. Perhaps this music is the best way to share both their beloved thoughts and feelings that come from human interraction and the tradition of their beloved country.
Alleluya Band Malawi
This music, so beautifully recorded by Alleluya Band Malawi, is yet another wonder that these young Malawians have brought to Panama. They perform it in the traditional dress that Coss says "attracts so much attention" in Panama's Parco Bazzara on Wednesday evening.
Read the full article HERE!:
https://www.vaticannews.va/en/church/news/2019-01/world-youth-day-2019-malawi-music-on-panama-stages.html
****************
Indian pilgrims at Panama World Youth Day
Some 56 young people from across India are in Panama City to celebrate the 34th World Youth Day with Pope Francis.
By Robin Gomes
An Indian delegation of some 56 young people is in Panama City to celebrate the Catholic Church's 34th World Youth Day (WYD)  with Pope Francis.
The young pilgrims from across India landed in Panama on Jan. 15 and were hosted in the parish of Atalaya in the Diocese of Santiago de Veraguas, for the preliminary "Days in the Dioceses" events of the WYD. 
They are accompanied by 9 priests, a nun, Auxiliary Bishop Joseph Pandarasseril of Kottayam and Father Deepak Thomas, executive secretary of the Youth Commission of the Catholic Bishops' Conference of India (CBCI).
Fr Thomas told AsiaNews that they took part in spiritual, cultural and social initiatives.
During a Eucharistic celebration on 17 January, the Indian delegation demonstrated the culture of their country.
The next day they dedicated themselves to mission and sharing tourism, including planting trees in response to the "green" exhortation of Pope Francis in his encyclical, "Laudato Si".
Read the full article HERE!:
https://www.vaticannews.va/en/church/news/2019-01/world-youth-day-2019-india-delegation.html
**********
WYD: South African pilgrims say "love is all you need"
Young South African pilgrims say they are struck by the generosity shown them by the people of Panama, to the point they are now truly inspired to change the world.
By Francesca Merlo
"They showed us humbling love", says young Nicole from Johannesburg, who is here in Panama for World Youth Day.
She is referring to her life-changing experience in the Days in the Diocese, in which she went from her hometown "where there is so much" to "a town where they have nothing". They have nothing, she says, "yet they gave it all to us".
The most beautiful face of Jesus
Marco, who is travelling with her, describes this as "the most beautiful face of Jesus you'll ever see". It is the time he spent with this "young and most unjaded society", he says, that is making this such a once in a lifetime experience. So what is he going to take back home with him? Marco doesn't hesitate: "I'm going to go back and change the world", he says.
Why? "Because that's what's necessary".
Read the full article HERE!:
https://www.vaticannews.va/en/church/news/2019-01/world-youth-day-2019-south-africa-pilgrims.html
**********
WYD Panama: Catechesis in the Parish
Concerts, confessions, and catechesis in the parishes of Panama City help prepare young people to participate even more fully in the World Youth Days ahead.
By Seán-Patrick Lovett
The description "Catechesis in the Parish" doesn't really do them justice. In reality, these World Youth Day morning gatherings are a multiple mix of things.
The idea is to aggregate groups, according to common languages and nationalities, in various parishes around Panama City, for three days of reflection, reconciliation, and recreation, ahead of the main WYD events with the Pope.
What happens?
The catechesis itself involves a presentation by a Cardinal, Bishop, or other ecclesial authority, followed by a Q & A session. But there are also testimonies from young people themselves: often powerful stories of how they found God, or rediscovered their faith, or came to terms with a major life crisis.
Then there's the music. Lots of it. All followed by the celebration of Mass, and accompanied by impromptu confessions that are heard by young priests, sitting or standing on the outskirts of the gathering. The overall effect is of a crowded, colourful, rowdy yet reflective, World Youth Day in miniature.  
Who is there?
On Day One, around one thousand young people crowded the Parish of San Francisco de la Caleta in downtown Panama City. They came from the United States, Canada, Australia, New Zealand, Britain, and South Africa. They were there, partly for the sheer joy of being there, but mostly to reflect on the theme and challenge of the day: "Here I am, Lord".
Leading them in that reflection was the Bishop of Dallas, Texas, Edward Burns.
What did the Bishop say?
Bishop Burns engaged his young audience with a series of anecdotes that ranged from his personal vocation and devotion to Our Lady, to how he overcame his fear of flying.
Read the full article HERE!: !:
https://www.vaticannews.va/en/church/news/2019-01/world-youth-day-2019-catechesis-in-the-parish.html
VISIT Twitter and use the hashtag #WYD2019 and #Panama for more news and photos of the Papal Visit to Panama!
Check out:
https://www.pinterest.com/levineoliverpub/cooling-well-water-vi-by-queen-agnes-of-gullah-gee/
and experience the Happiness For All in Panama every Afternoon!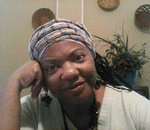 Posted By: agnes levine
Thursday, January 24th 2019 at 10:55AM
You can also
click here to view all posts by this author...