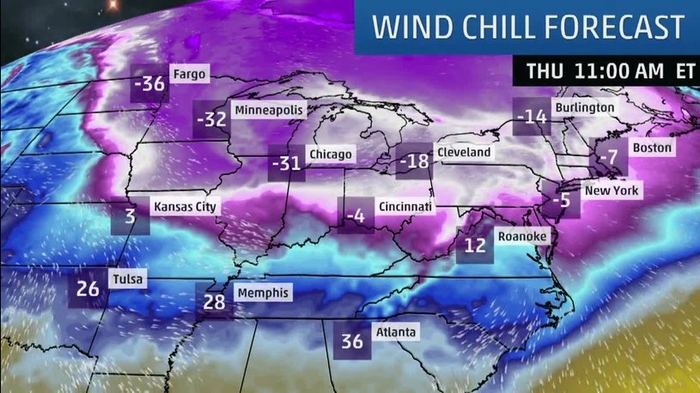 YOUR WORLD WEATHER NEWS
DAY: Friday
February, 2019
National Weather
United States of America
Chilling weather has also claimed lives. . .
The past few days of Winter has made chilling temperatures across the United States. The worst cold snaps to hit the US in decades has cold days in the minus degrees of coldest ever. Overall Americans are experiencing "polar vortex" conditions in half of the entire country. Chicago, Minnesota, and Ohio are just a few of the freezing bone cold plagued states with chilled weather conditions. Last report indicated the deadly cold has resulted in 21 victims. Homeless persons are at greater risk, with shelter overcrowding; however, other deaths also have occurred in weather related stories. According to source of this post, at least 250 thousand Americans have been effected by the bone cold days and nights. Overall, conditions of snow and ice have closed schools, businesses, closed streets, roads, caused many accidents and limited or, cancelled flight travels. Temperatures will be rising some in the next few days to thaw out out some of American cities, but it is has been a big chill!. . .
It was reported that Hell was even cold.
That's the township of Hell, Michigan. It reported a temperature of -14 degrees on February 01, 2019
"Now, literary we can say Hell was froze over."
BONE COLD WATCHING
IT'S CHILLING!
O-O
WEATHER WATCHING
Brrrrrrr......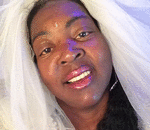 Posted By: MIISRAEL Bride
Friday, February 1st 2019 at 7:53AM
You can also
click here to view all posts by this author...