The old White slave masters told the slaves our ancestors Black Americans came from Africa! This information is clearly written out in textbooks in the average school, so I am not lying!
What White America the slave masters did not realize that when they intermediately began to breed their DNA into the first wave of African females and systemically and continuously bred for 300 years with the same slaves White America the slave masters were making a NEW race of people that did not come from Africa, but was made on this continent!
God saw all of this which was something that had never happened since creation that required someday God what half the deal with this situation and where and when you have God in the picture you must and will always have a prophet from among the Black American people.
I, Christ Harry am Black Americaís first anointed prophet by the same God that anointed Prophet Mohammed and Prophet Jesus.
Naturally, God save this divine knowledge why Black Americans are not Africans to personally give to the prophet who would be anointed to prove his divine connection to God since no one ever saw or came close to understanding that Black Americans are a NEW race of people, but definitely not Africans since Black Americans were never in Africa and there is no evidence or artifacts where Black Americans lived if they were from Africa.
My point is that with all this divine revelation Iím giving you all that is not written in any school book or mentioned by anyone before me yet you dumb stupid Black American ass holes would still refer to yourselves as Africans instead of being joyful to be a NEW race of people and about to get our own country and to ever have God in our lives and country use sick ass holes would want to be Africans in White Americaís country always working on racism! You all are stupid!
What say you?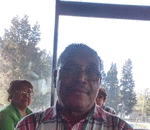 Posted By: Harry Watley
Sunday, February 10th 2019 at 10:44PM
You can also
click here to view all posts by this author...