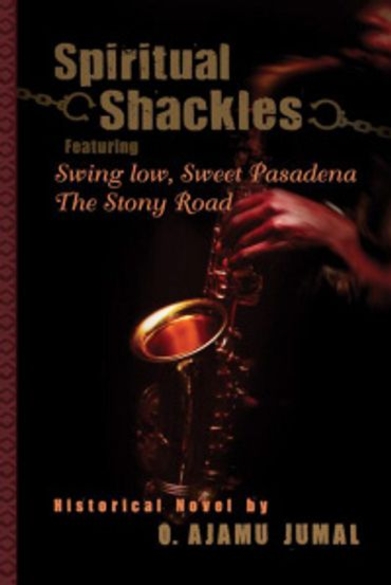 For Immediate Release From Authors' Den!
Reader Views welcomes O. Ajamu Jumal, author of the fascinating historical fiction novel, "Spiritual Shackles." Ajamu is being interviewed by Juanita Watson, Assistant Editor of Reader Views.
Juanita: Thanks for talking with us today Ajamu. Would you please tell us the storyline of your new book "Spiritual Shackles."
Ajamu: There are several storylines that weave themselves throughout the entire length of the novel. First, Spiritual Shackles is a historical novel webbed in the cultural, social and political atmosphere of the mid-20th century African-American community, a community of less then first-class citizens impatiently standing at the threshold of the second emancipation. "Shackles" moves to capture the earthy frustrations and raising tension that routinely stock the community and finds a voice in the colorful storytelling manifesting in bars, clubs, beauty parlors and barbershops.
There is an intertwining love story as ancient as papyrus scrolls and the stuff of fine literature, yet so common and everyday that it can be found in a short column on page nine of the daily newspaper.
There is the history storyline that moves the characters through the lives of some of the main players and most colorful characters of the times, Jackie Robinson, Dr. M.L.King Jr. Elijah Muhammad, Malcolm X, Alex Haley, John G. Jackson, Miles Davis, John Coltrane et al, Muhammad Ali, Jack Johnson, Joe Lewis with more music from Nina Simone, Billie Holiday and on and on.
Then there is the plot line that through the lives of five foster children, children who by coincidence or destiny, are brought together in the home of a reclusive, beautifully mysterious woman, Mama Vye, who happens to cherish African traditional beliefs. With these beliefs imparted to her "divine children", they move on to become courageous avant-garde players, challenging everything—including bedrock religion.
Written in vivid detail, this book is brutally honest yet pridefully uplifting. Shackles strips naked soul of a people like never before.
Juanita: What inspired you to write "Spiritual Shackles"?
Ajamu: The desire to take history off the shelf and bring it to life! To make history so exciting that people, especially young people, will snatch it off the shelves. As a high history teacher, it's easy to see how time fleets and how soon we forget. In passing, I asked the class if they were familiar with the music of John Coltrane? John who? Nina Simone? Who? Jackie Robinson Jack Johnson? Jack who? My inspiration for writing Shackles was to write a history full of these wonderful personalities, but with the feel of hip-hop cool. To accomplish this goal, I knew that the book had to be real, telling the stories through Black eyes, from the paradigm of a Black focus. The honestly of this approach is powerful, there's no backing off, Shackles keeps coming and coming and coming.
Juanita: Your novel is an in-depth piece of historical fiction. Would you please describe the setting, the time, and the atmosphere "Spiritual Shackles" takes place?
Ajamu: Without question, there are two major benchmarks in African American history, the first being the Thirteenth Amendment that emancipated Black from the ultimate crime of slavery, yet left them as second or third class citizens. This inferior citizenship was institutionalized in deed and practice long before being canonized in the Plessy vs. Fugerson Supreme Court's separate but equal decision of 1896. The second benchmark in African American history was the civil rights /Black empowerment movements of the 1950's and 1960's that got in the streets and pushed for full citizenship rights. Shackles is set in this time frame, when the building rage and anger over 90 years of status quo conditions was like magna filling the throat of a volcano. This then is the time and atmosphere. The setting for most of the story is in Pasadena and Oakland CA., I was born and raised in Pasadena and lived in Oakland while attending U.C. Berkeley. Taking my understanding from Alex Haley, it is most important that the griot/historian keep and oral or written history of events in his community first.
Still, Spiritual Shackles is a multi-layered, cross generation, episodic story that digresses into history and tales of the past so as to help bring the present into better focus.
Exploding out of dramatic images of unexplained church fires, Shackles stalks beauty parlors, barbershops and nightclubs; yet can abruptly disappear into rugged mountains and tropical rain forests while continuously blending music, dance and foods with suspenseful storytelling. The story is told through the eyes and energy of extraordinary families residing in both Pasadena and Oakland, California. The plot moves through the lives of the children as they grow into adulthood.
Juanita: Who are the main characters, and what are their contributions to the story?
Ajamu: First, the storytellers that introduce Shackles, CJ and Tulsa Jim, their characters set up the book with that earthy, down-home honest vibe that is a foundation stone for what's to come. And setting a trend for the other characters, these storytellers appear, disappear and appear again.
Next, the stories move through CJ and new wife Roxie and then to Roxie son and CJ's stepson, Stoney. They set-up an aware, get involved Black family. There's side characters like Lookie, who has his own special way of dealing with adultery. Then there's Mother Gentry, whose character sheds light on church and a color-struck hierarchy of a second-class society. The story then moves through Gentry granddaughter, Rachel and husband to be Stoney as they get up-front in the rights movement. The character of Robert X let's the reader peer inside the Nation of Islam, while the Jon Turner character is a devoted Black Panther.
Part two, the story moves through the five, now grown children of Mama Vye.
Juanita: Would you tell us more about Mama Vye, and her significance to the story?
Ajamu: Mama Vye's character is written as an enigma and she signifies the goodness of people, regardless religious beliefs. There are wonderful people on the planet and Mama Vye is one of them. She is the veiled Isis that is her beauty. We can't peak under a veil! Curiosity will make you shamelessly disrespectful.
Juanita: Did you derive any of your characters, or their experiences, from your own life?
Ajamu: The short answer, Yes! I guest at some juncture in my life, I could see a part of me being Robert X, CJ, Tulsa Jim, Rukia, Stoney, Ayisha and even the loud mouth at the jazz festival.
Juanita: Your story takes readers out of America and into other countries. Where do you transport the story and why?
Ajamu: This is an African American History. The history dictates where to take the characters and the storytelling glues it all together. The history of the cross Atlantic African Diaspora has many powerful stories so I tried in my way to bring them to light.
It is important that history connects people with their past. Two slave ships leaving the West Coast of Africa carrying members of the same family head west into the Atlantic Ocean, one turns north the U.S. and Caribbean and the other turns south to Brazil and the rest of South America. They carry the blood and culture of the same people, but kidnapped to different lands.
Read the full article HERE!:
http://www.authorsden.com/visit/viewArticle.asp?id=25993
and learn more about "Spiritual Shackles" by Okeyo Jumal HERE!:
https://okeyojumal.com/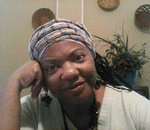 Posted By: agnes levine
Saturday, February 16th 2019 at 8:14AM
You can also
click here to view all posts by this author...