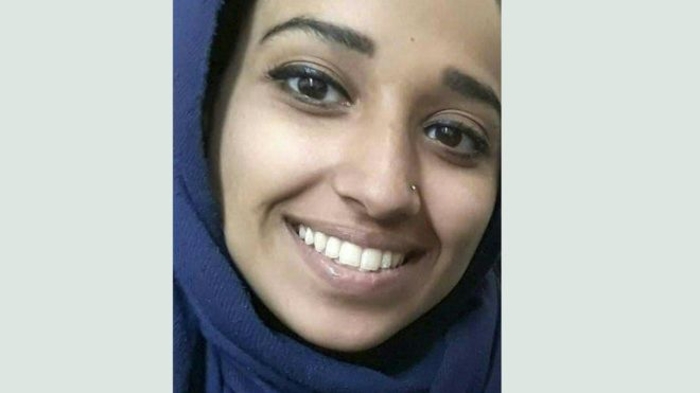 YOUR WORLD NEWS
DAY: 21
FEBRUARY 2019
Northern Syria
Hoda Muthana has been banned to return as a citizen of the United States after she left at the age of 20 to marry with a member of the Islamic State group. News sources stated that President Trump has also announced that she be banned to return. Trump instructed Secretary of State, Mike Pompeo "not to allow Hoda Multhana back into the country. Now at age 24 the bride has claimed she has been reformed and is no longer involved with the relationship of being an IS bride. Multhana stated she is a citizen of the US and she did not want to be an IS poster girl. . In the validity of her passport Muthana was born in Hackensak, NJ in October 1994, after her father stopped being a diplomat. The Secretary of State said that she is considered a threat as she arrived in Syria and posted a photo on social media burning Western passports including her own. In addition, she is allegedly accused of urging militants to kill Americans. As for her born citizenship, the US government argues that her father a Yemeni diplomat are not automatically considered as US citizens because they are under US jurisdiction. The attorney for Mutana disagrees and said that at the time she was born her father was no longer a diplomat, thus making her a US citizen. The former IS bride said " I wish I could take it completely off the net, completely out of people's memory" she said she regret it and hopes American can accept that she is a normal human whose been manipulated. . . It is reported she surrendered to Kurdish forces and is in a Kurdish run refugee camp in northern Syria.
A BRIDE OF IS
is banned from her birthplace, as we
watch. And ask,
where is her husbandman?
O-O
WORLD WATCHER
(Good or Tragic, I like bridal stories. . . .)
Bubbles. . .ooooooooooooooooooooooooo!
News Source: BBC News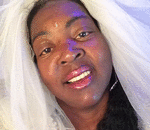 Posted By: MIISRAEL Bride
Thursday, February 21st 2019 at 3:40PM
You can also
click here to view all posts by this author...