Children of Israel are the same people because of the very close similarities!
However, Black Americans are Black Americans a new race of people born out of the ashes of plantation slavery.
The Hebrew people got to Egypt through Joseph. My point is that they were Hebrew people before Egypt and they were still Hebrew people when God delivered them out of Egypt and into their Promised Land. My point is that the Egyptian people did not breed themselves with the Hebrew people to make a new race of people!
However, as in the case of Black Americans being a new race of people is because before plantation slavery in the 16th century Black Americans did not exist! The only evidence of Black American existence is in this country of White America when plantation slavery began in the 16th century and ended when Pres. Abraham Lincoln outlawed plantation slavery in 1865 right after the Civil War.
By that time more than 40 million slaves were in existence because the old White slave masters bred themselves with the first wave of African slaves and continued to breed their White DNA into these same slaves for 300 years that made a NEW race of people who today White America through Pres. Donald Trump is working on justice reform since my Black race has always been unjustly executed and incarcerated.
Only God can permanently fix/severed the relationship of slave masters and slaves so that the slaves could have a new day to worship God pursue life, liberty, happiness and prosperity in our own way.
I have shown without a doubt Black Americans is Black Americans. Black Americans arenít any other people! Black Americans are Black Americans.
What say you!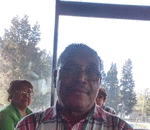 Posted By: Harry Watley
Sunday, April 14th 2019 at 5:38PM
You can also
click here to view all posts by this author...