For Immediate Release From NAMI-Maryland!
May is mental health month and NAMI has launched a brand new campaign "Why Care?".
The campaign emphasizes how the "power of caring" can make a life-changing impact on the more than 40 million people in the U.S. who face the day-to-day reality of having a mental health condition. The campaign is focused on increasing education, resources, and access to care.
By caring and working together, we can create positive change. We can shift the social and systemic barriers that prevent people from getting appropriate care and treatment. We can work towards a nation where everyone affected by mental illness can find the support and care they need to live healthy, fulfilling lives.
Key mental health statistics include:
1. 1 in 5 adults in the U.S. lives with a mental health condition.
2. 1 in 25 (10 million) adults in the U.S. lives with a serious mental illness.
3. 43.8 million adults in the U.S. face the day-to-day reality of living with a mental illness.
4. Half of all lifetime mental health conditions begin by age 14 and 75% by age 24, but early intervention programs can help.
5. Additional facts and citations are available at Mental Health by the Numbers.
For additional information about Mental Health Month and to access WhyCare? resources, please visit nami.org/WhyCare.
Many of our affiliates are holding special events for Mental Health Month.
Check down below at the NAMI Support Groups and Events section to see what's available in your area.
As a culmination and celebration of all the awareness raised during May, be sure to join us at the 2019 NAMIWalks Maryland at Rash Field, Inner Harbor in Baltimore on June 1st!
We're less than a month away!
NAMIWalks is the nation's largest and most successful mental health awareness and fundraising event. NAMI Maryland is proud to have been involved in NAMIWalks since the very beginning, and we hope you will join us this year at Rash Field on June 1st! When you join NAMIWalks, you will be joining NAMI's movement to raise awareness of mental illness and raise funds for our mission to help individuals and families across the state of Maryland. Every dollar raised goes directly toward providing FREE resources, support, and programs to people in need. Together, we can strengthen our community and improve the lives of those who live with mental illness and their loved ones across the state.
Register (https://www.namiwalks.org/index.cfm?fuseaction=donorDrive.event&eventID=804) today and help us improve the lives of those affected by mental illness in our communities!
Healthy Hearts & Minds
Healthy Hearts and Minds is a free, peer-led education program for individuals with mental illness who want to improve their physical health.
Those who attend will:
Learn from peers who are managing their mental health recovery and have made health decisions in the areas of exercise, nutrition, and quitting smoking;
Develop a simple action plan towards living physically well, and
Connect with like-minded individuals and local resources.
Join us on Tuesday, May 7th to learn, connect, and start making small steps toward improving our physical health!
Date: Tuesday, May 7th, 2019
Time: 8:30 am to 5:00 pm EDT
Location: Elkton, Maryland
Specific location information will be confirmed upon registration. Limited space is available. Please fill out this form and contact us today to be considered as an applicant for this program. NAMI Maryland will follow-up with potential applicants to confirm eligibility and registration status.
Apply Now!
https://docs.google.com/forms/d/e/1FAIpQLSfLxVCaNsKVnv-LGJAZcDgxnnY4Z9zGmNn5PQGwPHNA6KVI4Q/viewform
Advocacy
2019 Legislative Session Summary
On January 9th, 2019, the General Assembly gaveled in for its 439th legislative session.
NAMI Maryland proactively pursued a number of legislative advocacy priorities this session, including improvements to the Outpatient Civil Commitment pilot program, creating a division within the state to improve coordination on Crisis Intervention Teams, opposing a "carve in" of our public behavioral health system, and successfully protecting behavioral health services during the debate about increasing the minimum wage.
The following report outlines the advocacy priorities adopted by the NAMI Maryland Board of Directors in late 2018 and includes the majority of bills NAMI Maryland worked on - whether it was a NAMI Maryland top priority, offering testimony (written and/or verbal) through legislative meetings, or coalition support - we actively engaged on close to 40 individual bills and monitored approximately 80 pieces of legislation this session.
Click HERE (https://files.constantcontact.com/1c99d009001/aed3404d-9027-4072-8985-6acfc8d28cb8.pdf) to read the full report.
Click HERE (https://files.constantcontact.com/1c99d009001/098a7d72-294e-49c5-b3f2-d7616335fed9.pdf) to view the approximately 80 pieces of legislation NAMI Maryland monitored.
A STUDY OF SCHIZOPHRENIA AND THE BRAIN:
A SIX-MONTH INPATIENT EVALUATION STUDY
NIMH invites qualifying adults who have been diagnosed with schizophrenia or schizoaffective disorder to participate in an inpatient research study at the NIH Clinical Center in Bethesda, MD. In this study, researchers will be evaluating how the brain works in individuals diagnosed with schizophrenia to better understand the underlying causes of this illness.
This study is usually six months long and generally has three phases: The first phase involves a thorough evaluation of diagnosis, medications, and treatment. The second phase includes evaluations during periods on and off standard medications, with each period ranging from 4 to 6 weeks. The third phase focuses on stabilization, treatment, and discharge planning.
Evaluations include a variety of medical, cognitive, neurological, and neurocognitive assessments. Advanced neuroimaging techniques (e.g., MRI, MEG, and PET) are used along with specialized cognitive tests designed to understand specific functions of the brain.
Learn more HERE:
https://www.nimh.nih.gov/research/research-conducted-at-nimh/join-a-study/trials/adult-studies/a-study-of-schizophrenia-and-the-brain-a-six-month-inpatient-evaluation-study.shtml
The Relationship of Bullying and Suicide
Let's discuss the truth about the relationship of bullying and suicides. Bullying is a behavior that endangers the well-being and mental health of others. In this workshop, you will learn how to help empower the lives of those who are being bullied and those who demonstrate the behavior. Become familiar with the laws pertaining to bullying and how to help save the lives of our youth and young adults. Click here (https://www.eventbrite.com/e/the-relationship-of-bullying-and-suicide-tickets-51776139828) to learn more.
PARITY AT 10
Many people need mental health (MH) or substance use disorder (SUD) treatment and want to know what's covered by their insurance. Parity at 10 has put together 5 important tips to help you better understand and utilize your (or a loved one's) rights to MH/SUD health benefits!
Click here (http://parityat10.org/wp-content/uploads/2019/03/1.-Parity-at-10-BASIC-v3.1.pdf) to learn more.
Affiliate
Join NAMI Metropolitan Baltimore for "NAMI Metro Baltimore Night" at Baltimore Center Stage on Thursday, May 16th. Tickets are $65, and include premium seating for the show, and a sweet treat at the end of the night! NAMI Metro Baltimore guests will also have access to exclusive promotions from partnering restaurants in the Mt. Vernon neighborhood.
All proceeds will benefit NAMI Metro Baltimore's free mental health education, support, and advocacy services. NAMI Metropolitan Baltimore is an affiliate of NAMI, the nation's largest grassroots mental health organization. They serve individuals living with mental health conditions, their families, and communities throughout Baltimore City and Baltimore County.
Register Now!
https://www.eventbrite.com/e/twisted-melodies-an-evening-at-center-stage-with-nami-metro-baltimore-tickets-57022966227?mc_cid=1e6261582f&mc_eid=7ed7e00b99
This is only one of MANY events NAMI Metro Baltimore is holding in May. Check out their website (http://namibaltimore.org/) to learn more and get involved!
Read and learn more from NAMI-MD at (www.namimd.org)
NAMI Maryland Community Partners:
Connect with NAMI Maryland:
Like us on Facebook Follow us on Twitter View on Instagram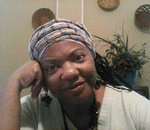 Posted By: agnes levine
Thursday, May 2nd 2019 at 4:56PM
You can also
click here to view all posts by this author...