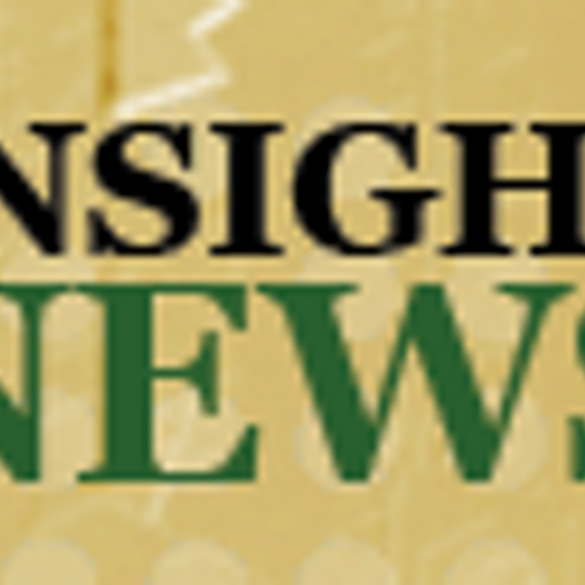 For Immediate Release From Insight News!
Today, there is more awareness that the future of the world is in the hands of young children. Itís understood that between birth and 5 years of age, the brain develops rapidly to build the foundation of cognitive and character skills necessary for success in school, health and life. It is now widely accepted that the same dollar will go much further if invested early than it will later on, and more research is showing that quality early childhood education reduces dropout rates, poverty and crime, while improving the skills of the workforce of tomorrow.
However, inequality in early childhood education produces inequality in ability, achievement, health and adult success.
One example of a program leading the charge to move the needle is PNC Grow Up Great, a bilingual initiative to help children from birth through age 5 prepare for success in school and in life, now celebrating its 15th anniversary. Grow Up Great goes beyond the classroom, supporting learning and social-emotional development at home and across communities, by providing free resources and tools to parents, guardians, teachers and caregivers.
When PNC employees chose this philanthropic focus in 2004, investing in early childhood education generally did not have the widespread support it does today. Fifteen years ago, in its headquarters state of Pennsylvania, the government didnít have a line item in its budget for early childhood education, and fewer than 2,400 3- and 4-year-olds were enrolled in state-funded preschool programs. In 2017, more than 28,000 3- and 4-year-olds were enrolled in Pennsylvania state-funded preschool programs, according to research done by the National Institute for Early Education Research.
A lot has changed in 15 years, but one thing has remained the same, PNCís focus on and commitment to improving access to quality early childhood education. To date, more than 5 million children across the country have been supported through PNCís grants and educational programming. Employees spent more than 100,000 hours volunteering for Grow Up Great in 2018, up 13 percent from 2017.
Read the full article HERE!:
https://www.insightnews.com/online_features/education/how-nationwide-program-supports-early-childhood-education/article_a369dc52-d3de-536a-a88c-6d55bbb032e5.html
**********
Cora McCorvey Center event focuses on mental health
The second annual Mental Health Affair will take place from 2 p.m. Ė 7 p.m. on Saturday (May 18) at the Cora McCorvey Health and Wellness Center, 1015 N. 4th Ave., Minneapolis.
This event is a shared effort to raise awareness of mental illness and the importance of self-care. There will be discussion panels, vendors and mental health professionals that promote self-care of mind, body, and spirit. This is a free event and open to all ages. This is a Protect Your Crown:
An Insight Into Mental Health, Amani Counseling and Her Resiliency Collaboration.
**********
Jack and Jillís Rites of Passage celebrates 21 years of transforming boys to men
Donovan Jones-Myers was 15-years-old when his aunt invited him to attend his first Rites of Passage ceremony.
He enjoyed watching initiates as they symbolically crossed over into manhood.
ďThere was a rich history and culture there. The initiates came out with their stepping. There was the relationship between their mentors and their parents. I just felt a strong bond and camaraderie in the community in general, it felt nice,Ē said Jones-Myers. ďIt was a cool thing to experience for me. And I thought I want to do that for myself as well.Ē
Two years later Jones-Myers, a senior at Waconia High School, is preparing to cross that same threshold as one of 10 African-American initiates in the 2019 Rites of Passage (ROP) Community Celebration hosted March 9 by the Minneapolis Chapter of Jack and Jill, Inc. at the Hyatt Regency Minneapolis, 1300 Nicollet Mall.
Upon entering the ROP program six months ago, Jones-Myers recalled being curious, determined, and multi-faceted. He will be introduced to society by family, mentors, elders, program officials and community members, as a man that is curious, yet fulfilled, more guided in his goals, successful and ready. He will be joined by his co-initiates, Ahijah Adams (St. Paul Central), Julian Cavin (Maranatha Christian Academy), Jacob Johnson (Champlin Park), Kamau Kokayi-Taylor (Minnehaha Academy), Keemarr McKinney-VanBuren (Park Center), Jaden Morton (Maranatha Christian Academy), Hilton Patterson (Champlin Park), Alan Rosier (Coon Rapids) and Julian Wright (DeLaSalle).
Read the full article HERE!:
https://www.insightnews.com/news/metro/jack-and-jill-s-rites-of-passage-celebrates-years-of/article_86d14d70-3b91-11e9-9d1a-8766c1044b49.html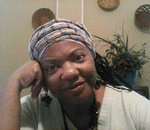 Posted By: agnes levine
Saturday, May 25th 2019 at 10:18AM
You can also
click here to view all posts by this author...