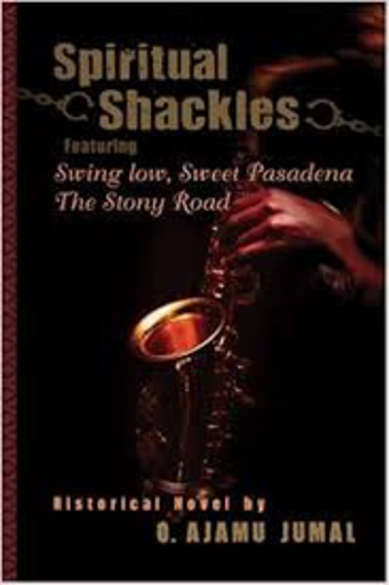 DID YOU KNOW?
Juneteenth is a holiday celebrated on June 19 that commemorates the end of slavery. It is celebrated across the country with festivals, barbecues and parades.
Here's everything you need to know about Juneteenth:
What is Juneteenth?
Juneteenth is the oldest known celebration commemorating the end of slavery in the United States. On June 19, 1865, Union soldiers, led by Major General Gordon Granger arrived in Galveston, Texas, with news that the war had ended and that enslaved people were now free. This was 2 1/2 years after President Lincoln's Emancipation Proclamation, which had become official Jan. 1, 1863.
Why did it take so long for the news to get to Texas?
There is no reason for 2 1/2-year delay in letting Texas know about the abolition of slavery, according to Juneteenth.com. The historical site says some reports say that a messenger was murdered on his way to Texas with the news, while others believe that the news was deliberately by the enslavers.
Read the full article HERE!:
https://www.msn.com/en-us/news/us/what-is-juneteenth-an-explanation-of-the-holiday-on-june-19/ar-AAD5C0Z
**********
For Immediate Release From Authors' Den!
Reader Views welcomes O. Ajamu Jumal, author of the fascinating historical fiction novel, "Spiritual Shackles." Ajamu is being interviewed by Juanita Watson, Assistant Editor of Reader Views.
Juanita: Thanks for talking with us today Ajamu. Would you please tell us the storyline of your new book "Spiritual Shackles."
Ajamu: There are several storylines that weave themselves throughout the entire length of the novel. First, Spiritual Shackles is a historical novel webbed in the cultural, social and political atmosphere of the mid-20th century African-American community, a community of less then first-class citizens impatiently standing at the threshold of the second emancipation. "Shackles" moves to capture the earthy frustrations and raising tension that routinely stock the community and finds a voice in the colorful storytelling manifesting in bars, clubs, beauty parlors and barbershops.
There is an intertwining love story as ancient as papyrus scrolls and the stuff of fine literature, yet so common and everyday that it can be found in a short column on page nine of the daily newspaper.
There is the history storyline that moves the characters through the lives of some of the main players and most colorful characters of the times, Jackie Robinson, Dr. M.L.King Jr. Elijah Muhammad, Malcolm X, Alex Haley, John G. Jackson, Miles Davis, John Coltrane et al, Muhammad Ali, Jack Johnson, Joe Lewis with more music from Nina Simone, Billie Holiday and on and on.
Then there is the plot line that through the lives of five foster children, children who by coincidence or destiny, are brought together in the home of a reclusive, beautifully mysterious woman, Mama Vye, who happens to cherish African traditional beliefs. With these beliefs imparted to her "divine children", they move on to become courageous avant-garde players, challenging everything—including bedrock religion.
Written in vivid detail, this book is brutally honest yet pridefully uplifting. Shackles strips naked soul of a people like never before.
Juanita: What inspired you to write "Spiritual Shackles"?
Ajamu: The desire to take history off the shelf and bring it to life! To make history so exciting that people, especially young people, will snatch it off the shelves. As a high history teacher, it's easy to see how time fleets and how soon we forget. In passing, I asked the class if they were familiar with the music of John Coltrane? John who? Nina Simone? Who? Jackie Robinson Jack Johnson? Jack who? My inspiration for writing Shackles was to write a history full of these wonderful personalities, but with the feel of hip-hop cool. To accomplish this goal, I knew that the book had to be real, telling the stories through Black eyes, from the paradigm of a Black focus. The honestly of this approach is powerful, there's no backing off, Shackles keeps coming and coming and coming.
Juanita: Your novel is an in-depth piece of historical fiction. Would you please describe the setting, the time, and the atmosphere "Spiritual Shackles" takes place?
Ajamu: Without question, there are two major benchmarks in African American history, the first being the Thirteenth Amendment that emancipated Black from the ultimate crime of slavery, yet left them as second or third class citizens. This inferior citizenship was institutionalized in deed and practice long before being canonized in the Plessy vs. Fugerson Supreme Court's separate but equal decision of 1896. The second benchmark in African American history was the civil rights /Black empowerment movements of the 1950's and 1960's that got in the streets and pushed for full citizenship rights. Shackles is set in this time frame, when the building rage and anger over 90 years of status quo conditions was like magna filling the throat of a volcano. This then is the time and atmosphere. The setting for most of the story is in Pasadena and Oakland CA., I was born and raised in Pasadena and lived in Oakland while attending U.C. Berkeley. Taking my understanding from
Read the full article HERE!:
http://www.authorsden.com/visit/viewArticle.asp?id=25993
and purchase your copy of "Spiritual Shackles" by Okeyo Jumal today!
Be sure to keep the conversation going.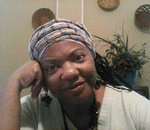 Posted By: agnes levine
Wednesday, June 19th 2019 at 10:48AM
You can also
click here to view all posts by this author...