For Immediate Release From U.S. Health & Human Services!
Forgetfulness: Normal or Not?
Many people worry about becoming forgetful as they age. They think it is the first sign of Alzheimer's disease. But some forgetfulness can be a normal part of aging.
Share this infographic and help spread the word about what memory problems are normal and not. Click on the social media icons above, or copy and paste the URL and post it to your account (Twitter, Facebook, etc.).
Read the full article HERE!:
https://www.nia.nih.gov/health/infographics/forgetfulness-normal-or-not?utm_source=TWITTER&utm_medium=TWITTER&utm_content=100000269159808&utm_campaign=Engagement&linkId=100000002730750&fbclid=IwAR33mmWmW19ZJ8ply5QYVIg9Sfe4YTsrTrFo0mJQ9tY6AqX_BhGI_DQkOE8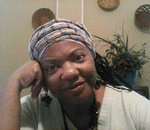 Posted By: agnes levine
Thursday, June 27th 2019 at 1:50PM
You can also
click here to view all posts by this author...