Religion News / Opinion / Queen of the Jews
OP-ED by @Lesbianology1
This new religious theory was inspired by a related question that was asked by the new Q&A twitter page called - The Million Dollar Question @TMDQuestion
SEE TWEET
https://twitter.com/TMDQuestion/status/1158185584592150528
We begin making our case by saying " history repeats itself " which makes this theory all the more relevant if we connect the dots between the past and the present state of womanhood in the world.
Male domination has always been a hindrance to female liberty throughout history and with every generation females have always longed for deliverance or should I say a messiah ?
And here in our present times that messiah could be known as (Tarana Burke) who is known as the founder of the current #Metoo Movement. But is she the originator of this movement, or just someone who is duplicating a movement that has already been ?
This raises the question, if we could trace female bondage back to its biblical roots - who was the first female to say #MeToo ?
It is our belief that Christ was the first to found the #Metoo movement for the liberation of women. - But wait, wasn't Jesus a man ? We don't think so, it makes more sense that Jesus's name and gender was historically changed from female to male by the male dominated church hierarchy.
We believe that it was changed after the crucifixion in order to sustain male domination through religious belief, seeing that future generations would never know the truth anyway. And thereby ensuring that under the tyranny of male domination no woman would be inspired to follow the works of the true female Christ.
But as the saying goes " history repeats itself " and if you reverse the gender of Christ once again and apply this theory - it reveals a much more relatable story. It reveals a "daughter of god" who was crucified for coming to set women free from male domination through a movement we believe began with the words #Metoo.
NOTE: In the male dominated religious circles this OP-ED is labeled "FAKE NEWS" but we call it the idea that's time has come....
The Online Church of Lesbianology Can Also Be Found @
http://lesbianology.weebly.com
VISIT US TODAY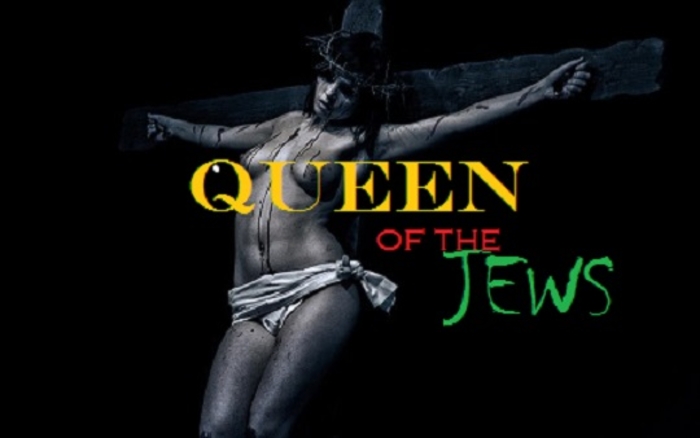 Posted By: Illuminati Politics
Wednesday, July 31st 2019 at 3:47PM
You can also
click here to view all posts by this author...