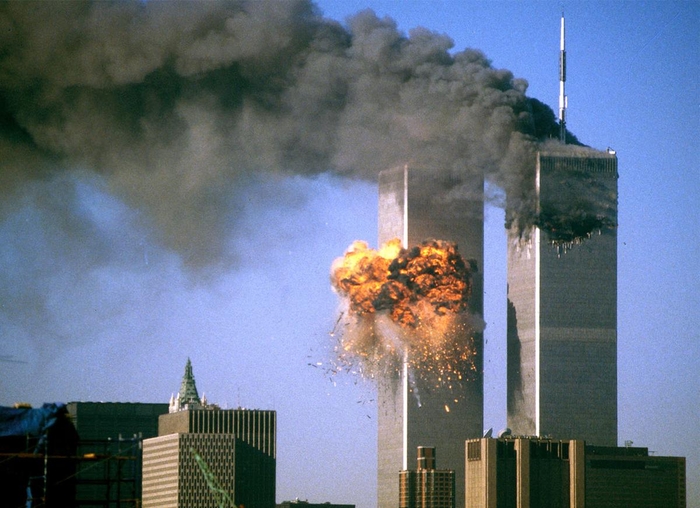 Opinion / How September 11th Made Me A #CelebrityTerrorist
By King Nazir Muhammad
People often ask me how 9/11 affected my life in America ?
And honestly , I have to say it transformed me from being virtually unknown into being a local celebrity. Although the events were tragic, the more disgruntle anti-government urban dwellers felt retribution was served by the tragedy.
Therefore, anyone seemingly connected to the Islamic world instantly became terrorist to some and "heros" to others.
Not shocking that we are looked upon as heros in the ghetto, because it is urban tradition to praise outlaws. Mainly because it is every urban dwellers dream to become an outlaw or to date an outlaw.
Many may disagree, but this is why gangster rap is so successful because it appeals to the love of outlaws. And this is what 9/11 has done for Muslim-American men, it has given us the "bad boy" imagine that urban dwellers love and admire.
It is weird because among the ignorant, the media coverage of 9/11 has elevated my image to that equal to Osama Bin Laden himself. - which should be a bad thing , but for some strange reason it isn't.
And I'm sure it's inadvertently , but the fear of Muslims has over the years turned into total respect. And I feel it is because "all Americans" respect radicalism because everyone has a sense of radicalism regarding an issue that interests them.
Now I mind you, I had no intention of ever being preceived this way - nor do I welcome it. But because of 9/11 I have become as famous as any Hollywood celebrity - among those in my community.
And the media continues to act as my personal press agent by continuing to remember 9/11 every year. And the constant isamophobia expressed by society invokes a perverted sense of empathy for us "persecuted heros of the cause".
And I mind you once again, I have put forth no effort to become this urban icon. It is all because of 9/11, my name and the American people's fedish to turn villians into heros.
More articles by King Nazir Muhammad can be found @
https://newsblaze.com/author/king/
Posted By: Illuminati Politics
Wednesday, December 4th 2019 at 6:44PM
You can also
click here to view all posts by this author...