National, News – It is no secret that African Americans spend a huge amount of money on Health and Beauty Products. A recent article suggests that African American spend to the tune of $437 million in the ethnic hair and beauty market. We need to reconsider areas such as these where we are spending a substantial amount of money as potential opportunities to expand employment and wealth.
The strength of African Americans as community needs to parlay into using our collective will, collective consciousness, and spending purse to have our dollars remain in areas of our community to support existing businesses in the health and beauty industry.
Recently, the Long Island African American Chamber of Commerce, Inc. begin to work with ButterMEssentials a Natural Hair Care and Body Company which has produced a variety of products which cater to women, men, and children so there is something for the whole family.
ButterMEssentials line of products includes hair, bath and body products for women, men and children. Bath and body products are made to make your skin feel silky. Customers have been providing great reviews for our products; as our products focus on the nourishment of the hair and skin.
ButtterMEssentials products are loaded with butter, natural oils and lovely fragrances (such as essential oils and other fragrances). The company specializes in hair butter, hair elixirs, non-sulfate shampoo bars, non-sulfate shampoos and conditioners, herbal hair moisturizing, lotion bars, body butter, and luxury handmade soaps.
ButterMEssentials does not use parabens and petroleum; as we only use mineral oil nourishing products. We also mix our products with Aloe Vera, Natural Extracts, Herbal Infusions, and products used for healing the body. As their model states above "You deserved to be Buttered."
ButterMEssentials is located online at
http://buttermessentials.com/?afmc=5g
One of the first thing we need to do is to identify where we spend our dollars as community daily, and then come up with a comprehensive plan of how we can redirect our dollars in a way that will lead to building sustainable communities across America.
We also need to understand that ideas are not only sources of pleasure, but can be turned into sources on power and economic wealth. The Village Press is also a business that should be supported in the community through subscriptions and advertisements as a paper serves as a conduit for the start of effective change by putting good ideas out to the masses in our community.
It is my goal and plan in the future to host meetings such as how to open a storefront in the community, how to pool assets together as community for inside first, then outside community development, and how about a black venture capital fund. Access to capital forums, conferences and expos are also on the agenda to make a difference in our community in the area of economic empowerment.
As President of the New York State's largest African American Chamber of Commerce, Inc. and situated in the largest business market for African Americans in the county we can't sit back and be idle about the possibilities we can create if we work together as a community. Over a period of time we will continue to look at different segments of the economy where are dollars a flowing out of the community and begin to look at how we can redirect our spending in a positive manner.
We can apply this idea and concept to communities across Black America!
About: The Long Island African American Chamber of Commerce, Inc. – The LI African American Chamber of Long Island is New York State's largest African American Chamber and currently serves the counties of Kings, Nassau, Queens and Suffolk.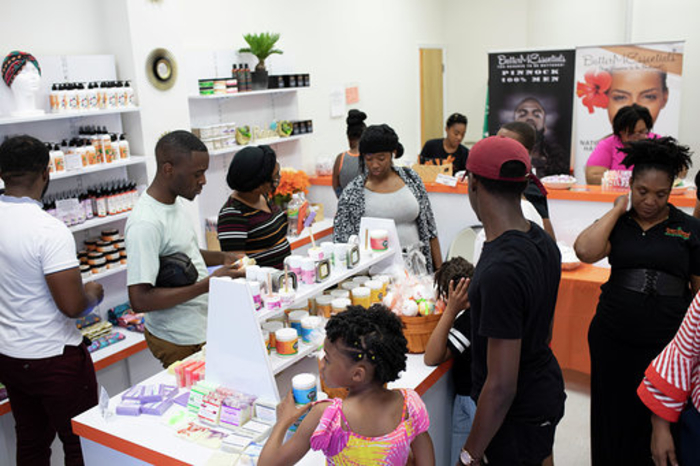 Posted By: Wa Andrews
Sunday, February 2nd 2020 at 7:32AM
You can also
click here to view all posts by this author...