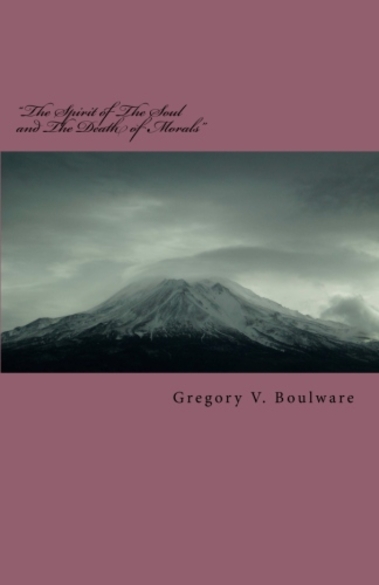 /*
In Lieu of The Evil That Walks Among Us...All Around Us!
...
~"What Does It Profit A Man/Woman To Gain The Whole World?"~
By
Gregory V. Boulware, Esq.
http://hbcu.com/content/352845/what-does-it-profit-a-man-woman-to-gain-the-whole-world
https://www.amazon.com/Gregory-V.-Boulware/e/B00OI16PDI/ref=ntt_dp_epwbk_0
36 "For what does it profit a man to gain the whole world and to lose his soul?
37 For what shall a man give as an exchange for his soul?
38 For whoever may be ashamed of Me and My words in this adulterous and sinful generation, the Son of Man also will be ashamed of him when He shall come in the glory of His Father, with the holy angels."
"For when he dieth he shall carry nothing away: his glory shall not descend after him."
Psalm 49:17
"What fruit had ye then in those things whereof ye are now ashamed? For the end of those things is death!"
Romans 6:21
https://biblehub.com/blb/mark/8.htm
https://biblehub.com/mark/8-36.htm
https://search.yahoo.com/search?p=%22What+Is+It+In+A+Man+To+Gain+The+World+And+To+Lose+His+Soul+In+The+Process%3F&fr=yfp-t&fp=1&toggle=1&cop=mss&ei=UTF-8
How many of us are aware of the danger that faces us from within...within our own borders, our so-called own land? How many of us are aware of the current looming, imminent, and yet, impending threat to our lives; our future; the future of our children and grandchildren?
What it means to gain the world but lose our soul
To gain the world means to gain all that the world has to offer - money, fame, success, power, satisfaction and much more. To lose our soul means to lose the key to all life which is a relationship with Jesus Christ and access to the presence of God.
https://www.christiantoday.com/article/what-it-means-to-gain-the-world-but-lose-our-soul/86385.htm
"Open up your mind!"
Brother Ronald 'Kenyatta' Edwin Reed Stated that he couldn't put it down!
"It's a damn good book, a really good book Brother Greg - What A Masterful Job - Good Work!" His wife, Imani, concurred. They referred it to all their friends and they in turn stated their joyful satisfaction as well!
The works between the pages of this most excellent projection, portray goodness as it needs to be presented. It protests evil as it exists... It offers comfort where comfort is needed. This book offers a great deal of enlightenment and a 'Spiritual Connection with and to 'The Most High' and the consciousness of man/womankind in the natural realm of good versus evil.
"Are you tired of all the hypocrisy? Where is the caring, and where has morality gone? Are you questioning your faith? Are you curious and yet confused about other religions? When is the last time you read something and really felt those words touch your soul? If you have experienced any of the above, The Spirit of the Soul, and the Death of Morals is a must read. It will answer many of your questions about religions, faith, traditions, cultures. It will make you want to learn more, and this is a good thing. It will expand your mind, and don't we all need this; or would you rather turn on The Bachelorette, or one of those senseless gossip shows.
If you have been searching for answers in your life and you want to be a grounded person, I highly recommend this book. It is a fast read. The pages are
double spaced, and great for those of us whose vision is not what it used to be. I think you will definitely enjoy this read. I'm glad I did."
~Heartfeather~
https://www.amazon.com/gp/product/B0795FCKZS/ref=dbs_a_def_rwt_hsch_vapi_taft_p1_i0
*/
#Berean #KingJamesBible #KingJamesVersion #BereanLiteralBible #BereanStudyBible #ChristianStandardBible #GoodNews #NewHeartEnglishBible #BibleHub #Kings #TheSpiritOfTheSoulAndTheDeathOfMorals #BoulwareBooks #ChristianToday #Amazon #IndieBound #Fairmount #FlipLoud #BookGorilla #BookBlast #KindleBooks #BookBub #KindleMysteries #TheFussyLibrarian #Publications #AI #Pubicized #RealStories #Novellas #BlogRoll #FaceBookReaders #BookPromos #KDP #TheAuthorsGroup #BarnesandNoble #NewAppleBooks #PandorasBooks #Nibbies #BlackThen #TheBookMark #ReadAloud #TheAmazonian #HBCU #IndieBound #BookIt2Me #TheStoryTeller #ShortStory #AStoryTold #BlackStoryTellers #ANeedToRead #ReadNeedy #TheNeed2Read #UnlimitedReading #UnlimitedBooks #BooksUnlimited #WellRead #Stories #ShortStoryTellers #UnsungAuthors #Metro #EzineAuthors #ReadersGazette #eReader #BookSpots #Yahshua #Yahushua #TweetYourBooks #Hebrew #Published #WriteIntoPrint #AuthorsDen #MediumDailyDigest #HarlemBookFair #Tips #TheHuffingtonPost #TheDailyWeb #TheHerald #TheWashingtonPost #AI #SOHOPress #Books #TheReadingList #BookLovers #BookClub #BookZiny #TheBookShop #ByTheBook #BookMarketing #BookSeller #Edited #Hallow #HallowII #Fairmount #Bear #TheOneThingIKnow #SpiritOfTheSoul #Anthology #WordPress #Blogger #BlogSpot #WordStream #URL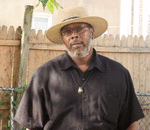 Posted By: Gregory Boulware, Esq.
Wednesday, February 5th 2020 at 9:00PM
You can also
click here to view all posts by this author...