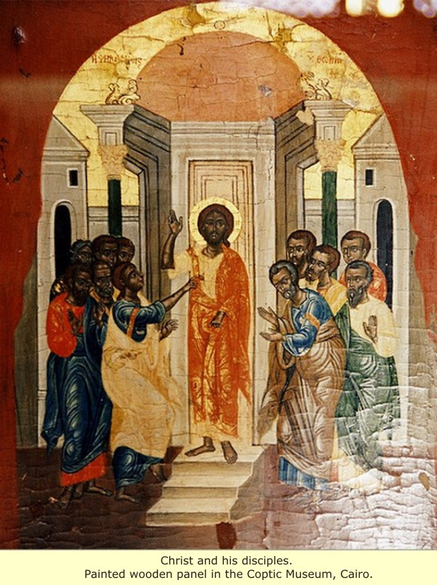 Below you will find scripture references confirming so-blacks are in the bible.
Genesis 2:7 And the LORD God formed man of the dust of the ground, & breathed into his nostrils the breath of life; and man became a living soul. Dust of the ground is various shades of brown, so Adam and Eve were people of color.
Exodus 4:6-7 And the Lord said furthermore unto him, Put now thine hand into thy bosom. And he put his hand into his bosom.: and when he took it out, behold, his hand was leprous as snow. And he said, Put thine hand into thy bosom. again. And he put his hand into his bosom. again., and plucked it out of his bosom., and behold, it was turned again. as his other flesh. What color was his hand before he put it in his bosom?
Numbers 12:10 And the cloud departed from off the Tabernacle, and behold, Miriam became leprous, white as snow: and Aaron looked upon Miriam, and behold, she was leprous. What color was she before she became leprous?
2 Kings 5:27 The leprosy therefore of Naaman shall cleave unto thee, and unto thy seed for ever: And he went out from his presence a leper as white as snow. What color was Naaman before he became leprous?
Job 30:30 My skin is black upon me, and my bones are burnt with heat.
Songs of Solomon 1:5-6 I am black, but comely, O ye daughters of Jerusalem as the tents of Kedar, as the curtains of Solomon. Look not upon me because I am black, because the Sun hath looked upon me: my mothers children were angry with me, they made me the keeper of the vineyards, but mine own vineyard have I not kept. King Solomon was black and proud.
Jeremiah 14:2 Judah mourneth, and the gates thereof languish, they are black unto the ground, and the cry of Jerusalem is gone up. Judah was one of the twelve sons of Israel. In English, Jew is a short form for the word Judah, in Hebrew its Yehudah.
Jeremiah 8:21 For the hurt of the daughter of my people am I hurt, I am black: astonishment hath taken hold on me.
Lamitations 5:10 Our skin was black like an oven, because of the terrible famine. Jeremiah was black.
Ezekiel 1:7 And their feet were straight feet, and the sole of their feet was like the sole of a calves foot, and they sparkled like the color of burnished brass. The Angles are black.
Daniel 10:5-6 Then I lift up. mine eyes and looked, and behold, a certain man clothed in linen, whose loynes were girded with fine gold of Uphaz. His body also was like the Berill, and his face as the appearance of lightning, and his eyes as lamps of fire, and his arms, and his feet like in color to polished brass., and the voice of his words like the voice of a multitude. The color of brass is a dark brown.
Daniel 7:9 I beheld till the thrones were cast down, and the Ancient of days did sit, whose garment was white as snow, and the hair of his head like the pure wool: his throne was like the fiery flame, and his wheels as burning fire. Most blacks have hair like wool.
John 14:9 Jesus saith unto him, Have I bin so long time with you, and yet hast thou not known me, Philip? he that hath seen me, hath seen the father, and how sayest thou then, Shew vs the father? God is a man of color.
Acts 21:37-39 And as Paul was to bee led into the castle, he said unto the chief captain, May I speak unto thee? Who said, Canst thou speak Greek art not thou that Egyptian which before these days madest an uproar, and leddest out into the wilderness four thousand men that were murtherers? But Paul said, I am a man which am a Jew of Tarsus, a city in Cilicia, a citizen of no mean city: & I beseech thee suffer me to speak unto the people. Paul was black, he was mistaken for an Egyptian who were at that time a very dark people.
Revelations 1:14 His head, and his hairs were white like wool as white as snow, and his eyes were as a flame of fire, Christ is a man of color.
Attached is an ancient image of Christ and his disciples.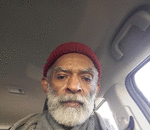 Posted By: John Ridgeway
Tuesday, March 17th 2020 at 10:11PM
You can also
click here to view all posts by this author...