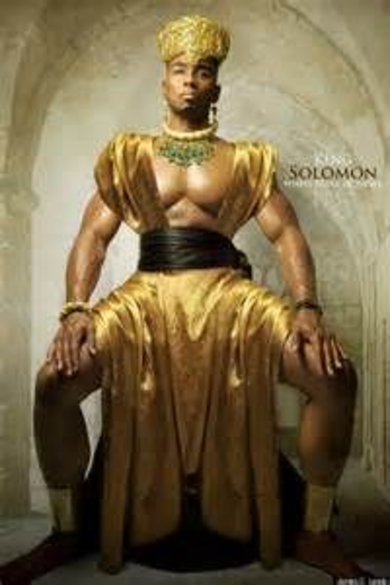 Song of Solomon 1:5-6 King James Version (KJV)
5 I am black, but comely, O ye daughters of Jerusalem, as the tents of Kedar, as the curtains of Solomon.
6 Look not upon me, because I am black, because the sun hath looked upon me: my mother's children were angry with me; they made me the keeper of the vineyards; but mine own vineyard have I not kept.
Who was King Solomon
The story of King Solomon begins with his father, King David (A BLACK HEBREW KING), and his mother, Bathsheba (A BLACK AFRICAN). In the Hebrew scriptures, 2 Samuel 3 states that King David, anointed by the Prophet Samuel before King Saulís demise to be his replacement, officially became King of Judea (1010 BCE).
King Solomon was born as the son of David another BLACK MAN
We first hear of Solomon as being born to David and his wife Bathsheba a BLACK AFRICAN in Jerusalem after the death of their son that was conceived through adultery (2 Samuel 5:14; 2 Samuel 12:24). Solomonís name comes from the Hebrew word Shelomoh, which means peaceful. As a boy, Solomon was entrusted by David to his prophet Nathan to train him. Nathan called him by the name Jedidiah, which means friend of God.
These are just TWO of the charactors written in The Holy Bible, two KINGS OF ISRAEL that was BLACK.
If The Holy Bible was a white man's book, why are they writing about Black Kings of Israel?
Ask your this question, can two white people produce a BLACK BABY, even today?
Read more:
https://www.whatchristianswanttoknow.com/who-was-king-solomon-in-the-bible/#ixzz6HWEWt3uO
This is just one FACT of BLACK royalty in Israel, written in The Holy Bible that can't be denied.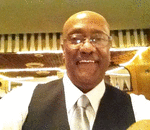 Posted By: Deacon Ron Gray
Monday, March 23rd 2020 at 9:45AM
You can also
click here to view all posts by this author...