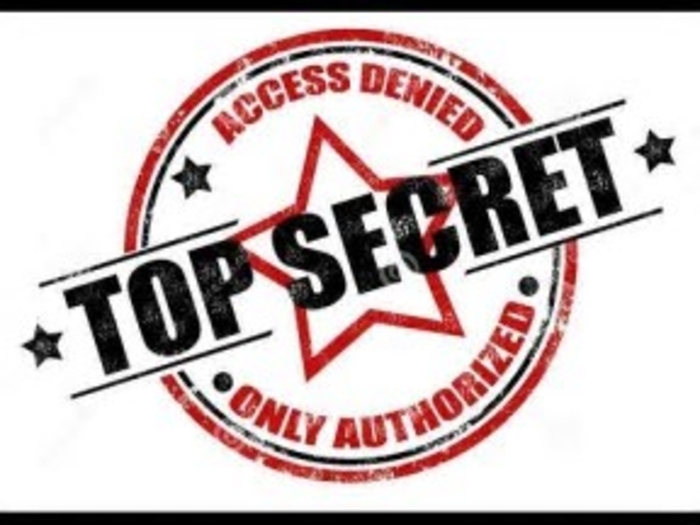 First Believers
One of the biggest myths about black Christianity is that it didn't exist until after American slavery. Once again, this proves to be false when we look at history. For the purpose of the following list, Christians are defined as those who believed that Christ was the son of God:
1. Canaanite Woman (Matthew 15:22) 2. Ethiopian Eunuch (Acts 8:27) 3. Paul (Acts 21:38)
In addition to the above people of color being believers in The Way, which would later be called Christianity in Antioch, some of the early church fathers¨ also originated in Africa.
1. Tertullian of Carthage (155 AD 240 AD) 2. Origen of Alexandria, Egypt (184 AD 254 AD) 3. Athanasius of Alexandria, Egypt (296 AD 373 AD)
Black Christians In The New Testament
In my opinion, the reason people believe that African people are missing from the Bible or did not believe in Christ prior to slavery, is because the references are often overlooked and under studied.
1) Simeon The Dark Skinned Prophet and Teacher
In the book of Acts we are told that Simeon was called Niger, which literally means dark skin. He is also called a prophet and a teacher, and he was one of the early Christians that helped spread the gospel.
Now there were in the church that was at Antioch certain prophets and teachers; as Barnabas, and Simeon that was called Niger, and Lucius of Cyrene, and Manaen, which had been brought up with Herod the tetrarch, and Saul. Acts 13:1
For more information on Simeon and the other black apostles, please see my article, From Niger to *****: Simeon and The other Black Apostles.
2) Lucius of Cyrene The African Prophet and Teacher
This prophet and teacher is listed along with Simeon, and according to Acts he was from Cyrene. In order for that to mean anything, we have to look at a map. Cyrene is located in Libya, which is in Africa.
3The Ethiopian Eunuch Baptized In Christ
This particular baptism is interesting because when The Ethiopian Eunuch is introduced, he is a very important and wealthy man, already familiar with the Hebrew scriptures, and hoping to have his questions about the Messiah answered. In fact, he had come to Jerusalem to worship.
And he arose and went: and, behold, a man of Ethiopia, an eunuch of great authority under Candace queen of the Ethiopians, who had the charge of all her treasure, and had come to Jerusalem for to worship, Acts 8:27
If you are unfamiliar with Ethiopia's link to Judaism, many of the stories trace it back to The Queen of Sheba's visit with Solomon. The fact that this eunuch came to Jerusalem to worship means that there was already a belief in Judaism in Africa, and a belief in the coming Messiah.
And as they went on their way, they came unto a certain water: and the eunuch said, See, here is water; what doth hinder me to be baptized? And Philip said, If thou believest with all thine heart, thou mayest. And he answered and said, I believe that Jesus Christ is the Son of God. And he commanded the chariot to stand still: and they went down both into the water, both Philip and the eunuch; and he baptized him. Acts 8:36-38
4) Simon He Bore The Cross of Christ
When Christ is forced to carry his cross to the place where he would be crucified, he was helped by Simon when he could no longer carry it himself. Simon was from Cyrene, Libya (Africa).
And as they came out, they found a man of Cyrene, Simon by name: him they compelled to bear his cross. Matthew 27:32
Unfortunately, we are never told if Simon was a believer or not, but we do know that he had to be ˇ§compelledˇ¨ to carry the cross, which means he probably wasn't a believer at the time, or at least not openly. With that said, Simon does have two sons that are definitely referred to as believers (Mark 15:21).
Alexander Rufus Salute Rufus chosen in the Lord, and his mother and mine.ˇ¨ ˇV Romans 16:13
5) Apollos African Born Jew
Apollos was an apostle that was born in Alexandria, Egypt and baptized under the name of John (The Baptist). The disciples found him preaching the gospel before he even knew who Christ was.
After teaching him more of the gospel, he became foundational in establishing early Christian Churches.
And a certain Jew named Apollos, born at Alexandria, an eloquent man, and mighty in the scriptures, came to Ephesus. Acts 18:24
Not Allowed To Preach To Gentiles
There's a very good reason that Africa and Arabia received the Gospel before Europe and Asia. Christ told the disciples not to preach to the Gentiles or the Samaritans.
These twelve Jesus sent forth, and commanded them, saying, Go not into the way of the Gentiles, and into any city of the Samaritans enter ye not: But go rather to the lost sheep of the house of Israel. Matthew 10:5-6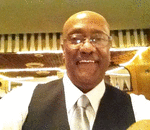 Posted By: Deacon Ron Gray
Friday, March 27th 2020 at 6:45PM
You can also
click here to view all posts by this author...