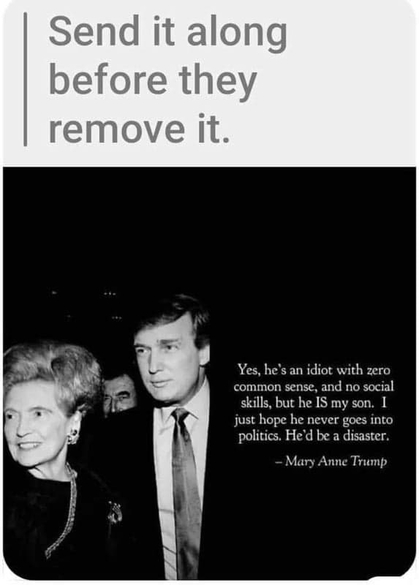 /*
...Herein, is a post that was forwarded to me via 'FaceBook!'
The Master Idiot - A Disaster!
"Yeah, he's my son...an idiot with zero common sense, and no social skills, but he is my son. I just hope he never goes into politics. He'd be a disaster!
~ Mary Ann Trump ~
#FaceBook #Twitter
*/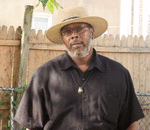 Posted By: Gregory V. Boulware, Esq.
Sunday, March 29th 2020 at 10:42PM
You can also
click here to view all posts by this author...