Mr Cheswick
Why are there more & more reports from doctors, nurses, administration staff in hospitals & citizen journalists from all over the world saying that their local hospital is almost completely empty of patients?
According to the mainstream media & government, the hospitals are supposedly bursting at the seams whilst being unable to cope with the influx of coronavirus patients?
So, what's REALLY going on then? Answers on a postcard please
If you want to find out more, then search Youtube/Facebook/Twitter etc for #FilmYourHospital or search for #EmptyHospital and take a look for yourself and form your own opinion on what YOU think, not what the corporate media & government want you to think
Speak to friends, family, neighbours who may work in the medical profession and listen to what they have to say, and again, form your own opinion
As is ALWAYS the case with the media folks, these days especially, all is not what it seems, so, if they're not doing the job that they're supposed to be doing, then unfortunately, it's down to the citizen journalist on the street to do the reporting that the MSM aren't doing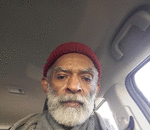 Posted By: John Ridgeway
Saturday, April 4th 2020 at 9:46PM
You can also
click here to view all posts by this author...