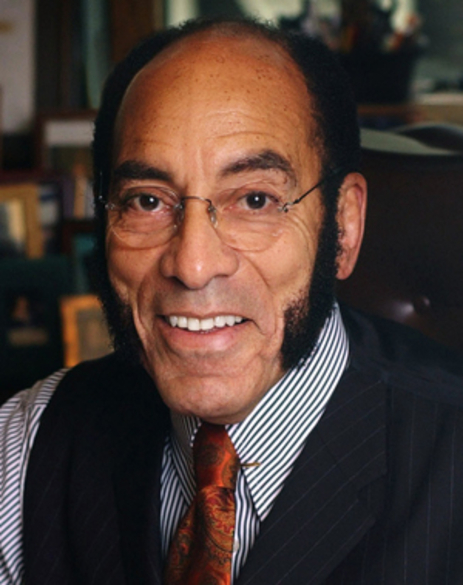 On April 6, 2020 America lost an Icon Earl Graves, Sr. Founder of Black Enterprise Magazine. Black Enterprise Magazine has been a staple to Black America across states, counties, towns and villages.
I fondly remember reading Black Enterprise during my young adult years and the impact this leading publication in Black America had on my views, actions, and commitment to Black Economic Empowerment.
http://www.blackenterprise.com/
The publication also reminds us the importance of media publications and news outlets such as the Amsterdam News, Street Hype Newspaper, The Village Press, New York Trend Newspaper, Hempstead Uniondale Times, BlackPRWire, Southeast Queens Scoops, Black News Scoop, Black Westchester Magazine and a host other news channels across America.
It is important that we continue to read, support, advertise, and share these publications as they are important voices and vehicles of empowerment for Black America.
One lesson we can extract from Mr. Graves' life his journey was not easy, but if we persist and persevere we can achieve at the highest levels in America.
As the New York District Office of the United States 2019 Small Business Champion for 14 counties in Downstate, New York I believe being exposed to Black Enterprise Magazine left an indelible imprint on many areas of my life.
Many years ago Black Enterprise Magazine had a campaign to encourage blacks to buy homes by the age of 25, and I was fortunate to reach that goal of purchasing a home at that age in the Village of Hempstead, New York. In addition, I went on to become one of the Co-founders of the Haircut Hut Barbershop Franchise which is also a testament to staying up on the latest trends, concepts, strategies and ideas which we readily looked forward to in BE Magazine.
Many years later I was proud to be featured as a Black Enterprise Magazine as a BE Modern Man.
https://www.blackenterprise.com/modern-man...
As an active member of 100 Black Men of America, Inc.'s local chapter 100 Black Men of Long Island, Inc. I understood the importance of the Power Base of the Black Community standing in the gap for those less fortunate in our community. Thank you Mr. Graves for standing in the gap for so many years by being a trailblazer for Black America.
New York District Office of the United States Small Business Administration 2019 Small Business Champion for 14 Counties in Downstate, New York
As a two-term President of 100 Black serving under multiple leaders such as the founder of the black bank named the Guardian Bank on LI, two Past Presidents of 100 Black Men who opened first Black Burger King located at Restoration Plaza in Bedford-Stuyvesant gave me an upfront glimpse of what we can achieve as a community.
About: Earl Graves, Sr. – Black Enterprise Founder and Publisher Earl G. Graves, Sr., the quintessential entrepreneur who created a vehicle of information and advocacy that has inspired four generations of African Americans to build wealth through entrepreneurship, career advancement and money management, has died. According to his son, Black Enterprise CEO Earl "Butch" Graves Jr., he passed away quietly at 9:22 p.m. on April 6, after a long battle with Alzheimer's. Graves was 85.
Graves was widely considered to be the ultimate champion of black business, launching Black Enterprise in 1970 to not only chronicle the rise of African American entrepreneurs, but also provide the tools for African Americans to succeed in the business mainstream and "achieve their measure of the American dream."
In his award-winning, now classic, business bestseller, How To Succeed In Business Without Being White, Graves stated his life-defining purpose for founding Black Enterprise in simple, direct terms: "The time was ripe for a magazine devoted to economic development in the African American community. The publication was committed to the task of educating, inspiring and uplifting its readers.
My goal was to show them how to thrive professionally, economically and as proactive, empowered citizens."
Driven by that mission, Graves became a trailblazing entrepreneur in his own right, building Black Enterprise from a single-magazine publishing company 50 years ago, to a diversified multimedia business spreading the message of financial empowerment to more than 6 million African Americans through print, digital, broadcast and live-event platforms.
As such, Black Enterprise was one of two companies that would appear on the BE 100s—the publication's annual rankings of the nation's largest black-owned businesses—each of its 47 years.
At one point, Graves would operate two companies on the list, including Pepsi-Cola of Washington, DC, one of the nation's largest soft-drink distributors owned by African Americans. Graves' influence and reach also extended into the mainstream of corporate America.
One of the few African Americans to serve on the boards of major corporations such as American Airlines, Daimler Chrysler, Rohm & Hass and Federated Department Stores (Macy's), he was a staunch advocate for African American inclusion in the C-Suite and corporate governance. Graves was also a tireless champion of major corporations doing business with black-owned companies.
Phil Andrews is the current President of the Long Island African American Chamber of Commerce, Inc. and a Two-Term Past President of a local chapter of 100 Black Men of America, Inc. In 2019 the New York District Office of the United States Small Business Administration selected Phil Andrews as the 2019 Small Business Champion for 14 counties in Downstate, New York.
Mr. Andrews is featured in Amazon No. 1 Bestselling Book Our Stories Our Voice Black Men Speak Their Truth -
http://www.blackprwire.com/press-releases/...
The New York District is responsible is responsible for the delivery of SBA's many programs and services in New York City, Long Island and the downstate counties of Duchess, Orange, Putnam, Rockland, Sullivan, Ulster and Westchester.
Photo: Earl Graves, Sr. Founder Black Enterprise
Posted By: Wanda Public Relations Company
Thursday, April 16th 2020 at 11:38PM
You can also
click here to view all posts by this author...