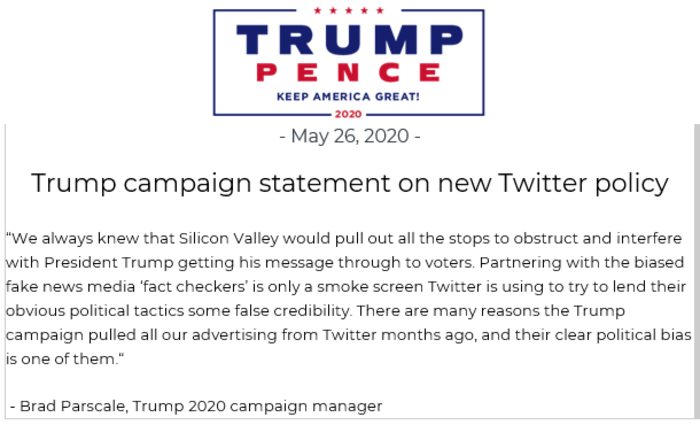 On Tuesday, President Trump made a series of claims about potential voter fraud after California Governor Gavin Newsom announced an effort to expand mail-in voting in California during the COVID-19 pandemic. These claims are unsubstantiated, according to CNN, Washington Post and others. Experts say mail-in ballots are very rarely linked to voter fraud.
Photo via @CNNPolitics
What you need to know
- Trump falsely claimed that mail-in ballots would lead to "a Rigged Election." However, fact-checkers say there is no evidence that mail-in ballots are linked to voter fraud.
- Trump falsely claimed that California will send mail-in ballots to "anyone living in the state, no matter who they are or how they got there." In fact, only registered voters will receive ballots.
- Five states already vote entirely by mail and all states offer some form of mail-in absentee voting, according to NBC News.
https://mobile.twitter.com/realdonaldtrump?lang=en
Posted By: Steve Williams
Wednesday, May 27th 2020 at 1:01AM
You can also
click here to view all posts by this author...