For Immediate Release From His Royal Majesty, General Robert Moore!
'Police Chiefs Around the Country Are Breaking the Blue Wall of Silence for George Floyd'
"Emotions of outrage," said a North Carolina chief. "I could not watch the entire video. My spirit just didn't allow me to witness that type of treatment to a human being."
A stunning number of police leaders across the country are breaking through the "blue wall" of law enforcement silence on police brutality to condemn the Minneapolis officers complicit in George Floyd's death.
Police chiefs in Texas, North Carolina, Florida, Tennessee, and California have been openly condemning the actions of Officer Derek Chauvin, the 19-year MPD veteran who was caught on video pressing his knee against the back of Floyd's neck for several minutes during a routine arrest on Monday, and two other officers held him down, even as Floyd pleaded for his life and said he couldn't breathe.
Advertisement
Top cops in a number of cities have taken to social media to comment about Chauvin, calling his actions "wrong," "disturbing," and antithetical to their duty as police. And the National Fraternal Order of Police union issued a statement saying Floyd's death "shocked and horrified our nation...Based on the bystander's video from this incident, we witnessed a man in distress pleading for help. The fact that he was a suspect in custody is immaterial—police officers should at all times render aid to those who need it."
For decades, police officers of all ranks have steered clear of talking openly about police misconduct, regardless of personal opinion. Often referred to as the "blue wall of silence," this unofficial code between law enforcement personnel entails never speaking out against another officer. Often considered just another part of being in the brotherhood of law enforcement, critics have long argued that the "blue wall of silence" widens the already deep divide between officers and their community.
Read the full article HERE!:
https://www.vice.com/en_us/article/935yvp/police-chiefs-around-the-country-are-breaking-the-blue-wall-of-silence-for-george-Floyd
Learn more about General Robert Moore, Ret United States Marshal, Police Consultant, Chairs the Il. NAACP Criminal Justice Committee when you VISIT:
https://www.facebook.com/rmoore37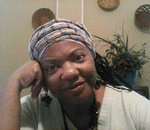 Posted By: agnes levine
Sunday, May 31st 2020 at 8:59AM
You can also
click here to view all posts by this author...